22 April 2013
Moneysupermarket's digital head moves to MediaCom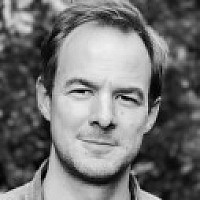 Andy Mihalop, head of digital for Chester-based Moneysupermarket.com, has moved to MediaCom as the agency's new head of biddable media.
In the newly formed role, Mihalop will oversee search and programmatic buying across the agency, reporting to head of digital Stefan Bardega.
Andy Mihalop
Mihalop had been at Moneysupermarket for two years, based in its London office, where he managed an in-house team of 50. Previously he has worked at iProspect, i-level, Aegis Media and DoubleClick.
At Mediacom he will lead a 100-strong team across search and biddable media with responsibilities spanning product, technology, operations and output for all biddable media across the agency.
MediaCom's Bardega believes the future of digital is programmatic buying. "We see not just desktop and mobile heading this way but also more traditional media in the future such as outdoor. This is an incredibly exciting new role and direction for us," he said.
Mihalop added: "The growth in both search and programmatic buying allows brands to deliver data-driven, targeted and relevant experiences to consumers. I'm looking forward to working with the team to evolve a leading biddable and programmatic capability and proposition for UK clients."
Mihalop will take up the new role in May.