03 July 2017
Cat Lewis named chair of RTS North West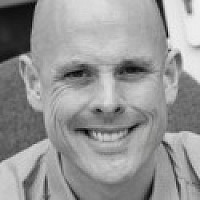 Cat Lewis, CEO and founder of Nine Lives Media, has been named chair of the Royal Television Society North West.
She replaces Alex Connock, who will stay on as a committee member, having reached the six-year term limit. Lewis, whose company is the biggest factual independent producer in the North West, takes up the role with immediate effect.
She said: "Under Alex Connock's leadership the RTS North West has become increasing vibrant, with a schedule of must-see events. I'm honoured to be asked to take over as Chair and as a passionate advocate of the importance of television outside London, I will ensure the RTS continues to celebrate the amazing programmes being made here in the North West."
Connock added:  "RTS North West has grown fantastically in the range and attendance of its events on the back of a huge upturn in the scale of TV in the region following the opening of MediaCity in 2012 and the subsequent BBC move.
"I'm sure Cat is the right person to now do an incredible job of taking it to the next level again – along with our dedicated committee, an excellent team of which I will continue to be a proud member."
Lewis' indie, Nine Lives Media, also has some good news to share with yesterday (Sunday 2 July 2017) being the first transmission of Nine Lives' three year contract with the BBC to produce Songs of Praise.