23 June 2017
Channel 4 looks for new head of Indie Growth Fund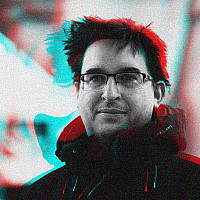 Laura Franses, the head of Channel 4's Indie Growth Fund, is stepping down after 3 and a half years.
The £20m initiative was launched in 2014 and has invested in 13 digital agencies and production companies around the country, not least True North, which has since been acquired by Sky.
"The Growth Fund has been an amazing, inspiring experience which is hugely supported by Channel 4 and will continue to flourish into the future. I came to Channel 4 with a blank canvas and three years later have initiated and completed 13 transactions," she said.
"Having worked so closely with the extraordinary founders at our investee companies supporting them as an investor, I'm now ready to join their ranks and be an entrepreneur looking at opportunities in the start-up space."
Returns from the investments are ploughed back into the UK's creative sector and Channel 4's remit delivery.
"The Channel 4 Growth Fund now makes an important and varied contribution to the creative industries across the UK. When it was launched in 2013 it was a plan. Laura has helped to make it a reality with great skill, energy and judgement. We all owe her huge thanks for that," added David Abraham, chief executive at Channel 4.
Commercial director, Jonathan Allan will lead a process to hire her replacement.