02 December 2016
Jobs of the Week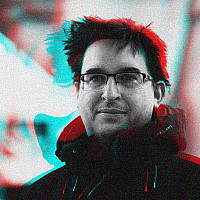 A round-up of some of the most recent opportunities listed on Prolific North.
National Museums Liverpool - House of Memories Marketing Officer
Based - Liverpool
Salary - £25k-30k
You will be working for the National Museum Liverpool's dementia awareness programme. The award-winning House of Memories team is seeking an experienced, creative marketer with a passion for digital marketing. You will be developing and delivering its integrated marketing and communications strategy.
Dock10 - Post Producer
Location - Salford
Salary - £25-30k
The position will be in the VFX team, reporting to the senior post producer and head of VFX. You'll be responsible for communication with and managing clients, whilst collaborating with the team of creatives and operators. You should have at least 4 years post experience and a good understanding of the software and digital workflows.
Ear To The Ground - New Business Manager
Based - Manchester
Salary - £25-30k
You'll be joining the agency's business development team and reporting into the business development director. Ear To The Ground works with brands and rights holder to help them get more from their sport and music assets. You'll be driving lead generation and developing an in-depth knowledge of its work and expertise.
Chester Performs - Digital Content Officer
Based - Cheshire
Salary - £19k-24k
You'll be working with the brand new, £37m Storyhouse in Chester, as well as events across the area. You'll be working with a highly committed, innovative team. The closing date is 8th December.
Mosquito Digital - Senior Development Manager
Based - Greater Manchester
You should be an experienced senior developer in web and the mobile web, to help drive the agency forward into 2017 and beyond. You should have strong teamwork skills and be able to manage a team.
Future - Junior Developer
Based - Greater Manchester/Warrington
You'll be joining the digital team to work on creating bespoke WordPress-powered websites. You should be passionate about coding and learning new technologies, have PHP, WordPress theme and plugin development skills, basic HTML/CSS and at least 1-2 years industry experience - graduates are also welcome.
Glued Films - Business Development
Based Altrincham
You will be working closely with the company's directors to identify potential opportunities, build new relationships and networks and expand existing ones. You would ideally come from an agency or media sales background and have some knowledge and contacts within the sector.
It could suit someone wanting to work part-time.
Clients First - Head of Design and Sales Executive
Based - Macclesfield
These two roles will see you working at the agency's Macclesfield office, alongside a team of 18.
The Head of Design will have agency background and be waiting to step up and help a young agency "compete with the bigger boys."
The Sales Executive role is to support the new business operation within the agency, reporting to the managing director.
For all latest opportunities, see our jobs board or follow @prolificjobs.