07 November 2016
Wireless Group appoints new North West station director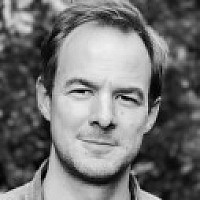 Wireless Group, owner of Wish FM, Wire FM, Tower FM and Radio Wave, has appointed a new regional station director for the North West.
Steve South replaces Matthew Bromham and will head up the development of the four stations from next Monday.
Steve South
A former MD of Real Radio in Yorkshire, as well as for The Pulse and Classic Gold, South brings with him more than 25 years of commercial radio experience.
He has run several successful and profitable radio stations across the North of England, and worked for many of the largest media companies in the UK including the Guardian Media Group, Bauer Media and UKRD.
More recently, he has been working as a leadership coach and mentor for fast-growing companies in the North West and Yorkshire, as part of programmes at Manchester and Leeds University business schools.
South said: "I'm really delighted to be joining Wireless Group, especially in a role that will allow me to influence the sound and content of the four stations, Wish FM, Wire FM, Tower FM and Radio Wave. With such popular stations and talented people working on them, and the support of the wider parent company News Corp, there is clear potential to create even further success."
Iain Fowler, director of local radio for Wireless Group, added: "Steve brings with him a wealth of expertise and experience from years of working within the commercial radio sector, as well as a broad knowledge of today's society and what will keep our listeners tuning in. We can't wait to welcome him into the team."