18 October 2016
Sheffield Doc/Fest appoints new director of film programming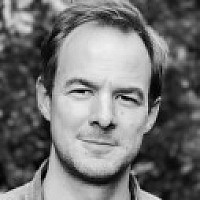 Luke W Moody, the current head of film at BRITDOC, has been confirmed as the new director of film programming at Sheffield Doc/Fest.
He will join Doc/Fest on November 14th and will attend International Documentary Film Festival Amsterdam (IDFA) with festival director Liz McIntyre and the Doc/Fest team as shapes the programme for the next edition of Doc/Fest, which takes place next June.
Luke W Moody
Moody, who was born and grew up in the Sheffield area, managed BRITDOC's international documentary funding schemes including The Bertha BRITDOC Journalism Fund and the Pulse BRITDOC Genesis Fund.
He also co-founded the Frames of Representation festival at the Institute of Contemporary Arts, London and Something Real digital documentary viewing service.
Among the documentaries in Moody's portfolio is the recent Toronto International Film Festival premiere An Insignificant Man, on which he served as executive producer. His credits also include Laura Poitras's Oscar-winning Edward Snowden doc Citizenfour and the Oscar-nominated Jeremy Scahill doc Dirty Wars.
Liz McIntyre, CEO and festival director, Sheffield Doc/Fest, said: "Luke is a global citizen and thinker, who has naturally brilliant and bold ways of seeing and showing the world through film.
"This, together with his distinct vision – embracing the familiar to the avant-garde – and his urge to identify and nurture new talent, is hugely exciting for the Festival."
Moody replaces Claire Aguilar, who is leaving after two successful seasons.