06 October 2016
Jobs of the Week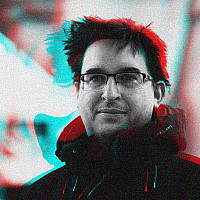 A round-up of some of the most recent opportunities listed on Prolific North.
Dinosaur - Designers
Based - Manchester
You'll be working with an expanded team of visual designers, working closely with the agency's copywriters and alongside the creative directors. You'll be as comfortable with brand design as you are with web pages, DM, POS and even apps. They're looking for both mid-weight (5 years+) and junior (2 years).
Dinosaur - Copywriter 
Based Manchester
You should have at least 6 years experience in advertising across many disciplines and have an eye like a hawk when it comes to detail. They're looking for someone who's passion for conceptual ideas, matches their love of words.
Mosquito Digital - Front End Developer / Full Stack Developer
Based - Manchester
You'll have experience in developing across the web and mobile web and will have front-end core skills, including HTML5, CSS3, Javascript / libs. Experience in developing within a CMS is also an advantage. You'll be working within a number of sectors, including sports, fashion, beauty, home-wares, aerospace, charity and education.
Journalist - Lancashire Business View 
Based - Lancashire
Salary - Depending on experience
You must be a qualified, or near-qualified print journalist, with proven writing, interviewing and organisational abilities. At Lancashire Business View you'll be setting the editorial agenda with the publisher and be the key writer, with a view to becoming editor over time.
Senior Digital PR Strategist - IDHL Group 
Based - Leeds
Salary - £25-35k
You must have been involved in a similar role, with at least 2 years' experience, delivering PR and creative campaigns. You'll have worked within an agency environment and have an understanding of new tactics and approaches in SEO and marketing. It's desirable for you to be educated to a degree level in marketing or a relevant equivalent.
Edge Hill University - Corporate Communications Public Relations Manager
Based - Liverpool
Salary - £25-35k
You will have proven editorial, online and management experience and have well-developed project management abilities. You will deliver joined up, efficient campaigns, major events and publications. Managing a small team, you'll be responsible for hands-on campaign planning, editorial and project management of key channels.
Business Growth Hub - Relationship Manager 
Based - Manchester
Salary - £29-37k
Working at the Business Growth Hub, you'll be enthusiastic, commercial-minded and able to communicate a compelling message effectively. You should have a relevant background in business support or business development and have knowledge of the national and local economic development strategy.
All Response Media - Media Planning Buyer 
Based - Leeds
You'll be joining the Leeds team and working in an entrepreneurial environment. You'll be a self-starter and passionate about all things media. You should have strong time-management skills, attention to detail, excellent communication skills and creativity.
Allied London - PR and Communications Executive 
Based - Manchester
Salary - £20-25k
You should be a passionate writer, story-teller and "PR Guru" who'll be able to support the head office PR and marketing team. You'll be a keen writer and communicator and be comfortable liaising with internal and external people. Relationships with key title journalists in the north West and London would be a bonus.
iProspect - Conversion Rate Optimisation Executive/Front End Developer 
Location - Leeds
iProspect is part of the Dentsu Aegis Group and in the role, you'll be responsible for creating changes to clients' websites that are tested against the original, to see which performs better. You will design and build AB and multi-variate tests, using HTML, CSS, JQuery; create ideas for new tests; gather and use a range of data; contribute to the ongoing innovation of the agency's services.
One - Digital Project Manager 
Based - Cheshire
Reporting to the head of digital, you will have at least 2 years experience and be responsible for working with the agency's client services team, to ensure that projects are delivered on-time, on budget and inline with objectives. You should have experience of a broad range of document creation and management tools, as well as experience of using ERP systems and CMS web platforms.
Revolution Viewing - Account Executive - Homebuilders
Based - Leeds
Salary - £22-25k plus pension contribution
Hours of work - 42.5 hours per week
You'll be joining the agency's home builder marketing team. You'll discuss video, 360 virtual tour and photography projects with clients, and work closely with the account manager and commercial director.
You should have at least 2 years experience of working in a marketing or account executive function and ideally have a university degree of 2:1 or above and a professional marketing qualification.
Down at the Social - PR & Social Account manager
Based - Manchester
Contract - Contract, FT, PT
You should have at least 2 years' agency experience and be a natural leader, who can support, motivate and coach the junior team members. Down at the Social would prefer an FT account manager, but happy to talk to those seeking PT roles.
Brazen PR - Account Manager 
Based - Manchester
Brazen are looking for someone with at least 2 years' solid agency experience to work across a roster of high-profile, household consumer brands. They're promising the successful candidate training to guarantee career progression and that they'll "get to play as hard as you work."
Don't Panic - Speaker Bureau Intern 
Based - Ramsbottom
Salary - Up to £15k
You'll be training to become a full time agent at the event management company, which also runs a speaker bureau and represents writers, TV and radio presenters. You'll be liaising with the talent to confirm books, check availability and confirm fees.
You should ideally be educated to degree level and have a high level of numeracy and literacy.
For all latest opportunities, see our jobs board or follow @prolificjobs.