04 February 2016
McNab to leave ITV for Lime Pictures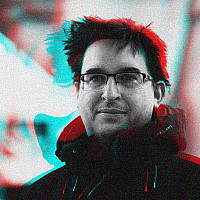 Lime Pictures has appointed Taig McNab as its IT and production technology manager.
He moves from ITV's 3sixtymedia at MediaCityUK, where for the last 5 years he's been post production technical manager.
McNab was project manager when ITV moved its post facilities from Quay Street to Salford.
In the new role at Liverpool's Lime, he will take responsibility for the indie's IT and production technology. This will include a possible move to an IP-based infrastructure.
"His remit includes everything from making sure our increasingly mobile staff can have the same experience working in or out of our offices through to exploring the practicalities and value of moving to IP infrastructure and the use of commodity IT systems in the production environment," explained  head of operations, David Boyle.