09 November 2015
Monday Moves: Bruntwood, Amaze, Business Growth Hub, Type Agency and more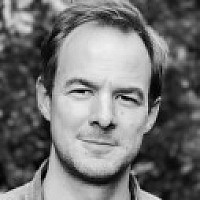 A number of new opportunities were added to our jobs board over the past week - we've collated them below:
On the jobs board this week, Revolution Viewing in Leeds has up to £42k on offer for its Project Manager vacancy.
It is looking for someone who can be an "inspirational figurehead and a future leader" who will be able to manage "our most complex digital marketing projects".
Type Agency, also in Leeds, has an opportunity for a Middleweight Designer. Experience in property marketing would be "a huge advantage" but not essential.
Bruntwood is after a Senior Marketing Executive to join its MSP team.
The successful candidate will use different mediums to "tell the story of how we'll create world class centres of open innovation at MSP's Central campus".
Amaze, in Manchester, is looking for an experienced Copywriter to join its comms team.
It's looking for someone with a couple of years at another agency under their belts and a "genuine flair for writing".
Nuttersons is looking for an Apprentice Youtube Channel Presenter as it expands into online video marketing.
The Business Growth Hub has a role for a Digital Marketing Executive who will be planning and delivering the organisation's digital marketing strategy across its website, video, supporting marketing campaign, social and digital media channels.
Finally this week, Don't Panic has a six-month opportunity for an Event Management Intern with the promise that if you "make yourself indispensable and fit in with our team", this will lead to a salaried role.
For all latest opportunities, see our jobs board or follow @prolificjobs.