12 February 2015
McKenzie named Nations and Regions Manager at Channel 4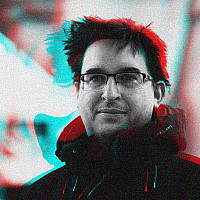 Channel 4 has announced a number of senior changes, with the appointment of a nations and regions manager and a new sports commissioning structure.
The nations and regions change follows the announcement last month, that Stuart Cosgrove was stepping down as director of creative diversity.
Ian MacKenzie, currently media project manager for nations & regions will be promoted to the new role of manager nations & regions.
Based in Glasgow, he will be responsible for "maximising the commissioning potential and delivery" of indies outside of the M25.
"Our work across the Nations & Regions is tied to Channel 4's license and our extensive new commitments to commissioning hours and spend," stated MacKenzie.
He will report directly to Ralph Lee, deputy chief creative officer and head of factual.
Susie Wright, who's also based in Glasgow becomes nations & regions executive.
"This appointment confirms Channel 4's determination to maintain a broad supply base and to nurture new talent and ideas. The new reporting structure means that this crucial role will be more closely aligned to the commissioning process which will ensure that their work is more quickly realised on air," explained Lee.
Elsewhere, Channel 4 has announced that Stephen Lyle has joined as commissioning editor for sport. Lyle is currently based at MediaCityUK as series editor for Match of the Day 2 and programme editor on Match of the Day.
He takes responsibility for all sport on the channel, including horse racing and Paralympic sport. He will report to Ed Havard, who's been promoted to head of tv events and sport.
"I am delighted that Stephen is joining the team. He has an incredible track record for producing major sporting events around the world including both recent Summer and Winter Olympics and the football World Cup," said Havard.