13 January 2015
New-look Factory appoints operations director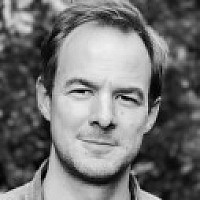 Animation studio Factory has appointed a new operations director after what it describes as a period of "remarkable growth".
The Altrincham-based company is currently in production with Clangers and Scream Street for the BBC having revealed a rebrand and new website last month.
Alan Smart
Alan Smart, formerly managing director of Tio Logistics, has now been brought in to manage Factory's growth and develop systems and processes to "increase efficiency and productivity".
Managing director Phil Chalk said: "In this industry the difficulty is always finding the perfect balance between implementing a practical structure without impacting on the fantastic talent and creativity in the building. Alan understands this need."
Smart added: "My core role is seeing the company's operations and numerous functions as a whole. I like to take a holistic view, a business is like a jigsaw, and it's my job to see that all the pieces fit together properly. After briefly working with Factory three years ago I am now delighted to commit myself fully to the role of operations director."
Factory recently worked on We Wish You A Merry Walrus for Disney's Club Penguin.