25 September 2014
Stead takes over from Butters at BBC Radio Leeds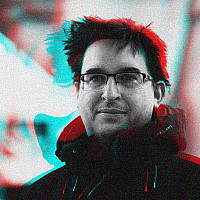 Richard Stead is joining BBC Radio Leeds as the station's mid-morning presenter, taking over from Wes Butters.
With more than 20 years broadcasting experience, Stead has worked at Minster FM and Yorkshire Radio, as well as commentating on rugby league for BBC Radio Humberside and BBC Radio Leeds.
He will be fronting a show which, under Butters' stewardship, has grown to become the most listened to programme on the station.
"I'm really excited about my new role on BBC Radio Leeds, and it's great to know I'm joining a first class team. As a Yorkshire lad born and bred, this is a dream opportunity and I can't wait to start broadcasting for BBC Radio Leeds and getting out and about and meeting audiences around the city," said Stead.
Salford-born Butters is focusing on "new ventures" according to the BBC. The former host of Radio 1's Top 40 chart show has also presented the breakfast show on Galaxy in Manchester as well as guest-hosting the 6 Music breakfast show.
Rozina Breen, the managing editor at BBC Radio Leeds said they were delighted with the arrival of Stead, who is "a talented broadcaster who makes a special connection with audiences. A fabulous Yorkshire character, he'll be a great asset to our weekday line up.
"We are sorry to see Wes go and he has been fantastic to work with; there are so many highlights from his show, including building a community garden in a Leeds council estate, hosting a Tour de France OB from Paris and delivering an original song for World War One at Home.  We wish him all the best for the future."