30 June 2014
McFarlane joins Edit 19 from VTR North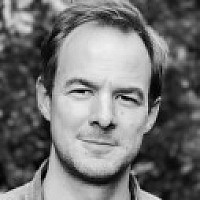 Edit 19 has appointed Ben McFarlane as producer.
McFarlane has worked at VTR North for the last seven years, in both Manchester and Leeds, working for clients including BBC, ITV, Manchester United, DFS and GSK.
Ben McFarlane
MD Chris Baker said: "As we get increasingly busy, it's great to have Ben looking after all the projects at Edit 19. His years of knowledge and experience are going to be a real asset to the team."
McFarlane added: "The progress Edit 19 have made over the past three years has been remarkable and I am confident that I can continue to drive this growth forward and continue the improvement of the output of work. I like where they want to go, I know where I want to go, and I believe that together we will get there."
Established in 2010, Edit 19 has recently completed work for CBBC and Vauxhall ahead of the World Cup.