13 March 2014
New senior programme controller for Peak FM and The Pulse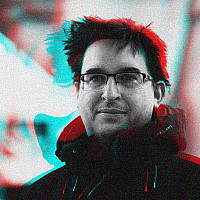 UTV Media (GB) has appointed Tony McKenzie as senior programme controller for its stations Peak FM in North Derbyshire and Bradford's The Pulse.
It's a promotion for McKenzie who had previously just overseen output at Peak. He'll now be splitting his time between its Chesterfield base and Bradford, where he'll work with head of programming Jacqui Blay.
"I've had a terrific couple of years looking after Peak FM, which has gone from strength to strength in terms of audience growth and local awareness. The prospect of being part of The Pulse and Pulse 2 is very exciting – particularly as the station plans to move to new premises this year," he said.
The Pulse has undergone a series of management changes over the last 12 months, with the arrival of Matthew Bromham as station director last April and former station director, Michael Dobson taking a national role at UTV as ILR group sales director.
"Tony is one of the most experienced programmers in the business and his attention to detail and passion for creating great radio makes him the perfect person to look after UTV's Yorkshire and North Derbyshire stations. It's a very exciting year for The Pulse and with Tony at the helm our ambitions are about to take off," added Terry Underhill, group programming director for UTV Media.