06 March 2014
Channel 4 appoints head of Growth Fund to invest in digital and indies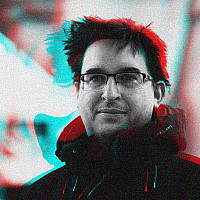 Laura Franses has been appointed by Channel 4 to lead its £20m Growth Fund.
It's been set up for the channel to take a stake in medium-sized and up-and-coming independent production houses and digital agencies in the UK to help them grow and develop.
In the newly created role, Franses will report directly to Channel 4's group finance director, Glyn Isherwood:
"Laura has a fantastic track record in the creative industries and the knowledge and passion that she brings to Channel 4 will be invaluable as we launch the Fund."
Franses co-founded the Emmy-winning television company, Nutopia with Jane Root and has previously worked at Zodiak (RDF) to identify and buy companies for the super indie. She started out as a production finance executive at Film4.
"I'm thrilled to be coming back to Channel 4 after a long time operating in the independent sector. There's a huge amount of existing and emerging talent in the UK and Channel Four is perfectly positioned to help identify and nurture that. I'm excited that Channel 4 has developed this unique initiative and assembled a great team to further develop its relations with the indie community," she said.
She'll be working alongside the Growth Fund Advisory Board and appointments to the board will be announced shortly.