14 February 2014
dock10 appoints new chairman Malcolm Wall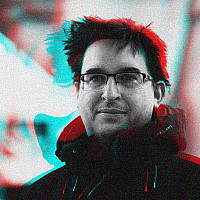 dock10 at MediaCityUK has appointed Malcolm Wall as its non-executive chairman. dock10 is a joint venture partnership between Peel Group and SIS.
Malcolm Wall
Wall replaces David Holgate, who's been on the board of the media services provider since its formation in 2010. He is now retiring.
"On behalf of the Board, I would like to thank David for his contribution to dock10's transformation from a start-up to the successful business it is today. We all wish him a very happy retirement," stated Mark Senior, chief executive of dock10.
"I would also like to welcome Malcolm to the board. His extensive experience and contacts will be enormously helpful as we look to the future strategic growth of dock10." 
Peel, dock10's joint owner,  also owns 73% of Pinewood Studios, which retained Wall last April for its JV with  Seven Stars Media in China called 'Song Lin'.
Wall's background is in the global media sector. In addition to his Chinese ventures, he has also held senior roles at Abu Dhabi Media, Virgin Media, United Business Media and several ITV companies.
"I am delighted to be working with the dock10 management and shareholders. The team have achieved a great deal in a very short space of time. I look forward to working with them in the next stage of development of the business" he said.
Fifty seven years old Wall began his career selling airtime with Southern TV 35 years ago before moving North to head up Granada's sales operations.
A keen sportsman, he only gave up his beloved boxing just before his 50th birthday. He took up the sport while he was an undergraduate at the University of Kent and he remained an active amateur boxer until his last fight in Bethnal Green in 2006.
"Boxing sharpens the mind," Wall told Broadcast magazine, "but after my last fight I decided that if I took any more blows it might end up having the opposite effect."