06 August 2013
Sunset & Vine's Riley moves to dock10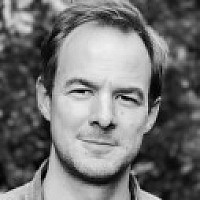 MediaCityUK-based media services provider dock10 has appointed Emma Riley as head of business development.
Riley joins from Sunset & Vine where she was head of production technology. She's previously worked at Mentorn, ITV, BBC and RDF.
Emma Riley
Ian Munford, commercial director at dock10, said: "Emma comes to the team with a fantastic track record of delivering innovative digital media services to the media market.
"She is well known in the industry for her detailed knowledge of the production process and insight into new ways of working that really matter to programme makers.
"Emma is a great addition to the management team here at dock10 and we are excited that she will be bringing her knowledge and experience to the team as head of business development."
dock10's clients include the BBC, ITV and many independent production companies. Programmes recorded at The Studios include The Voice, The Sarah Millican Television Programme and and Match of the Day.
Riley will join dock10 on September 2 and will be based at MediaCityUK.