18 April 2013
Sir Eric Peacock joins Cosgrove Hall Fitzpatrick Entertainment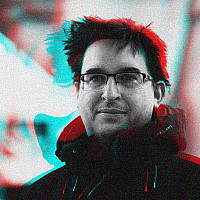 Cosgrove Hall Fitzpatrick Entertainment continues to add to its influential executive team, with the arrival of Sir Eric Peacock as chairman.
With more than 40 years in the consumer and industrial sectors, Sir Eric sits on the board of companies including Buckley Jewellery, Halo International and Stage Technologies.
"It is an absolute joy to be joining the board at CHF. The company has been at the forefront of the animation industry for a long time and continues to show amazing levels of innovation and creativity in a world that is becoming increasingly globally connected," said Sir Eric.
"I am confident that we can work together to achieve our growth aspirations and capitalise on merchandise opportunities both in the UK and overseas, so it's a very exciting time for us."
He's the latest knight to sit at the boardroom table, with the former voice of Dangermouse, Sir David Jason, named as non-executive director in February.
The company, which has offices in London and New York still considers itself to be Mancunian - with Cosgrove Hall having been based in Chorlton throughout its history. It confirmed today that it was still in the process of seeking £2m in equity finance to develop new productions and open a base for 50+ jobs in the city.
"We are delighted to have Sir Eric Peacock on board. He will add tremendous value to the group in terms of business knowledge and experience. He has led a number of management teams by developing their global presence, so we are confident that he will support our aspirations for international growth," added Adrian Wilkins, chief executive at CHF Entertainment.