30 April 2013
Horne revealed as first name on new TeamRock radio line-up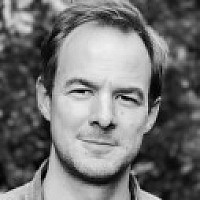 Legendary DJ Nicky Horne is moving from Planet Rock to TeamRock's new national digital rock station.
Horne, who made his name at Radio 1 and Capital Radio, will present The Classic Rock Show every weekday evening from 6pm till 9pm.
Nicky Horne
He has been at Planet Rock for eight years, and has also worked at Radio 2, Virgin and TalkSport.
Horne is the first confirmed name for the radio station to be launched by TeamRock, the company led by former GMG Radio executives John Myers and Billy Anderson.
The station's breakfast show will be presented by TeamRock head of radio Hugh Evans, under his on-air name of Moose. His former producer at Real XS Russ Collington, known as Dewsbury, will host afternoons.
The daytime output will offer classic, current and new rock music, whilst the evening and weekends will broadcast a range of specialist programmes that tie in with the company's new magazine portfolio, as well as providing a platform for new artists. These shows include 'The Metal Hammer Show', 'The Classic Rock Show' and specialist shows for Prog, Blues and AOR.
Horne said: "Almost 40 years to the day since beginning my broadcasting career I'm excited to be joining a great team who are quite simply building a ground-breaking radio station and an innovative business which will transform the listeners' interaction and offer rock music like no other."
Hugh 'Moose' Evans added: "TeamRock Radio is not just another rock station, we will play the greatest rock music from established to new, current to breaking and weave it together with a true passion for rock music. Quite simply, you will hear more of the great rock music in the world on TeamRock."
Test transmissions at the station will begin on May 1. The company has said it will not broadcast any spot advertising but will concentrate on partnerships, promotions and sponsorship opportunities with relevant brands.