12 October 2017
Senior Saga and Tesco marketer joins the Co-op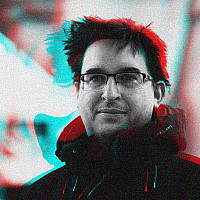 The Co-op has appointed Matt Atkinson as its new chief membership officer.
Atkinson joins from Saga, where he was chief marketing officer, prior to that he held senior marketing and digital roles at Tesco and P&G.
At the Co-op, he will be responsible for membership, digital, data, brand marketing, communications and community, and campaigning.
"I'm delighted to welcome Matt to our Co-op to help us on our journey to become the most loved membership business in the U.K. Our new Membership is now a year old and in the first half of our financial year paid back £35 million to members and their local communities," explained Co-op's CEO Steve Murrells.
"Matt's experience and expertise will build on this, making Membership even more compelling and returning our Co-op to a campaigning movement."
At Saga, he was credited with transforming the brand into a digital organisation, winning new customers and moving into new markets.
He will start at the Co-op in the next couple of weeks prior to joining full-time in January.