30 August 2017
TheBusinessDesk.com appoints new Yorkshire editor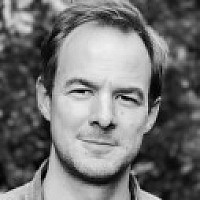 Kayley Worsley has been appointed Yorkshire editor of regional business news website TheBusinessDesk.com.
Worsley joins from Leeds Bradford Airport, where she was PR and public affairs manager.
Kayley Worsley
A journalism graduate of the University of Sheffield, she began her career at newspapers in the East Midlands and South Yorkshire before moving into PR.
Previous Yorkshire editor Alex Turner moved to edit the West Midlands site last year.
Worsley said: "It's great to join the team here in Yorkshire and return to journalism. I am passionate about the region's success and I very much look forward to building upon the already established relationships that TheBusinessDesk.com has with the business community."
TheBusinessDesk.com's Alex Turner added: "Kayley will be a real asset, adding her experience and knowledge to the team. We are looking forward to her making a real impact in the role."
TheBusinessDesk.com, which recently celebrated its 10th birthday, now operates in the North West, Yorkshire, West Midlands and East Midlands.
It was originally founded by David Parkin before he was bought out by Mark Hales in 2013.