14 March 2014
Prolific Advice: A celebrity can create a buzz for your client's campaign... but what if they die or are disgraced?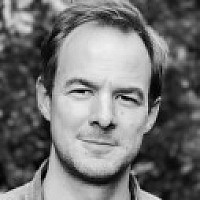 In addition to news and information services, Prolific North is committed to providing a range of management resources for our readers.
Last year we partnered with three leading professional firms – Lucas Fettes, Tree Accountancy and Turner Parkinson – to offer a quality new advisory service for our readers, Prolific Advice.
Experts from these partners are also publishing practical, case study-led advice on a range of issues that affect Prolific North's readership.
This week, Phil Worthington, Group Business Development Director at Lucas Fettes, looks at the risks involved in tying a high-profile celebrity to your client's brand or campaign...
Scooped a great celebrity brand ambassador? What's the potential risk to your brand or campaign?
According to consultancy firm IEG, the global sponsorship industry is worth £32.2bn a year. Winning a high-profile celebrity to champion your campaign or endorse a brand will always create a buzz.
But with the potential for reward comes the potential for risk. The 'right' name and face can generate significant publicity, but what happens if your celebrity dies, is injured or falls suddenly from grace?
Whether you are an advertising, marketing or PR agency, or a commercial production company, it is vital that you have adequate insurance to protect you against potential loss of expenses as a result of the death, disablement or disgrace of your celebrity/ies.
Take, as a single example, the costs incurred by an ad agency in the production of a TV advert featuring a celebrity: aside from the fees paid to the celebrity and other performers there are pre-production expenses, production and post-production expenses and media fees.
As the sponsorship industry grows, so too does the take-up of Death and Disgrace (D&D) Insurance. This type of insurance – indemnifying the advertiser or agency – can cost as little as 0.5% of the total sum insured and is designed to protect the policyholders from loss of expenses such as those identified above.
In recent years the industry has seen a significant rise in companies claiming for losses through disgrace. As this article is published, South African paralympian Oscar Pistorius faces trial over the alleged murder of girlfriend Reeva Steenkamp.
It wasn't long after the story broke in February last year that several of Pistorius' corporate sponsors, including Nike, Oakley and Thierry Mugler, suspended his sponsorship deals. The potential loss in terms of damage to the brands' reputations is impossible to quantify, but if they had the appropriate insurance in place, they will at least have received some financial compensation for the outlay in campaign costs.
Watch out for World Cup indiscretions
More than 80% of sponsorship fees is spent on sports. World Cup 2014 is rapidly approaching, generating enormous value in terms of sponsorship.
Big brands and their agencies will be busily working on campaigns featuring members of the England team, scheduled to run around the tournament. The indiscretions of Premiership footballers are widely acknowledged, so such brands would be well advised to check the cover provided by their insurance policies at a time when media scrutiny of their brand ambassador's every action will reach its peak.
Whether you're working with household consumer brands and global stars, or local campaigns featuring less celebrated but nonetheless valuable ambassadors, a comprehensive Death and Disgrace policy will cover you for:
Death: should the insured individual not live for the duration of the insured campaign

Disablement: should the insured individual become ill or suffer an accident which means it is necessary to withdraw the campaign

Disgrace: should the insured individual commit or be directly involved in any offence that brings them, and the brand(s) and product(s) with which they are associated, into disrepute

Whatever discipline and media your campaign spans: Marketing, PR, advertising, TV, cinema, radio, press, outdoor, printed literature, direct marketing and online/digital marketing

Cover for as long as required, subject to the sum insured being kept under continuous review
Phil Worthington is Group Business Development Director at Lucas Fettes.