26 February 2018
Manchester agency involved in campaign to push Blackpool's cultural offer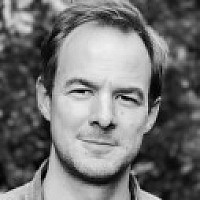 Manchester agency Vivid has partnered with CultureBlackpool to launch a campaign showcasing the resort's cultural offering. 
CultureBlackpool, a new collaboration between public and private sector partners, is launching its B/Side Campaign in a move to persuade people to 'tune in' and appreciate Blackpool's cultural offering.
The campaign was launched at an event at Blackpool Tower Circus which also featured a special Blackpool poem from performance poet Tony Walsh.
Vivid secured 12 ambassadors with an affinity with Blackpool across music, art and theatre, including John Robb, Hayley Tamaddon and Erica Whyman.
The partnership has been formed to promote Blackpool's back story of architecture, heritage, exhibitions, internationally acclaimed installations and events to its 142,000 residents and 18 million visitors. 
Nicola Atanassova, marketing manager at Visit Blackpool, said: "Blackpool is a town that has begun to realise its potential. Culture and the Arts have vital part to play in the further regeneration of the town. The activity will boost confidence and release the immense energy of the region." 
Music journalist John Robb added: "Blackpool is a creative town with a thriving culture and now that I am an ambassador, I can portray 'my' Blackpool and highlight the DNA that underpins the town's glory and glamour. The B/Side campaign looks at reinvigorating the seaside resort's traditions rather than replacing them."