12 October 2017
Radio station acquires Oldham Evening Chronicle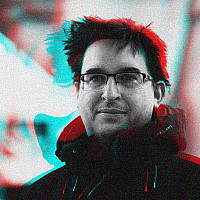 The owners of local radio station, Revolution 96.2, have acquired the Oldham Evening Chronicle.
Managing director, Matt Ramsbottom, confirmed that the company was in advanced talks with the newspaper's administrators last month, and today, KPMG confirmed that the sale had gone through.
Joint administrators, Paul Flint and Jonathan Marston explained that the deal included all the intellectual property of the newspaper, including rights to monthly publications - The Oldham Extra, Saddleworth Extra, Tameside Extra and the Dale Times, as well as quarterly magazines Oldham Business Edge, The Knowledge and Primary Knowledge.
However, the publisher, Hirst, Kidd and Rennie Ltd, remains in administration and they are still "exploring opportunities" for its remaining assets and preserving its local archive.
The practicalities of the deal have yet to be revealed - such as whether jobs will be found for original employees of the company.
"We are pleased to have found a buyer to take on the heritage of the Oldham Evening Chronicle and the ambition to restart production. We wish Revolution 96.2 all the best with the new venture," said Paul Flint, partner at KPMG and joint administrator.
Hirst Kidd and Rennie brought in the administrators at the end of August, after it faced an increasing deficit in its pension scheme, as well as falling circulation.
The 163-year old paper was read by just 6000 people according to the most recent ABC figures.
Since its demise, more competition has arrived in the town, with Newsquest's Oldham Times and a special Oldham edition of the Manchester Evening News.