16 October 2017
Ager-Hanssen plans to oust Johnston Press chairwoman at EGM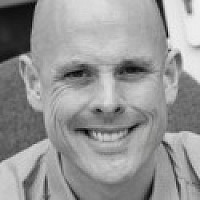 Johnston Press's second biggest shareholder has described the newspaper publisher as "like a horse without a jockey" and plans to force an Emergency General Meeting to oust the company's chairwoman.
During the summer, Norwegian billionaire Christen Ager-Hanssen has built a 12.6% share in the company, which owns the Yorkshire Post and Sheffield Star.
The owner of the Swedish Metro newspaper says he is 'very confident' of getting enough support in his bid to replace Camilla Rhodes as chairman.
Richard Bernstein, head of the Crystal Amber activist fund, the company's biggest shareholder with an 18% stake, has said he could back the Norwegian.
Ager-Hanssen said: "Johnston Press is like a horse without a jockey," he said. "The executives get well paid but are doing nothing to build the company. They have no plan. All they are doing is cost-cutting.
"Shareholders want to see changes. The staff want to see changes. We need to deal with the debt.
"The board is sucking fees out of the company and not getting anything done. They are fee suckers. If we wait any more it will just hit the wall. What is most important is to have a clear route to a sustainable business."
Bernstein added: "Clearly we are frustrated with the lack of progress. We have been engaging with the company for a year."
Ager-Hanssen plans to install himself at the head of the board to trigger a major shake-up of management and strategy.
He has brought in Steve Auckland, a veteran newspaper executive, to oversee print operational changes alongside digital development of Johnston Press.
Auckland also intends to join the Johnston Press board as a non-executive director. Ager-Hanssen's Mayfair-based investment fund, Custos, aims to refinance the company's £220, bond debt with new, cheaper borrowing from Chinese investors.
According to the Daily Telegraph, Custos is seeking to further raise its stake by buying out other major shareholders such as Malaysian billionaire Ananda Krishna, who owns nearly 11%.