05 September 2017
More redundancies at Latitude Digital Marketing after restructure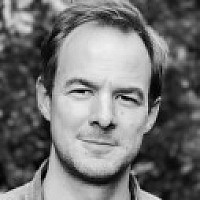 Prolific North understands that a number of redundancies have resulted from another restructure at Latitude Digital Marketing.
Parent company Callcredit confirmed today that it had begun to "reorganise" Warrington-based Latitude - which it acquired in 2011 - and focus on "organic performance, creative and content".
Latitude, which was listed as having 89 staff when ranking 11th in Prolific North's Top 50 Digital Agencies 2017, works with clients including the Post Office, Yours Clothing, Noddle and Cyclestore.
A statement released to Prolific North said: "In July Callcredit announced seven consecutive years of double digit growth. We've achieved these results by maintaining excellent client relationships and staying focused on a strategy of investing in product and service development aligned to our customers' needs.
"This year we restructured our operating model to position the business for continued growth. As a part of this, we have begun reorganising our Latitude Digital Marketing division to take better advantage of opportunities for growth in digital marketing.
"This action is taking place as Latitude structures for the future with a plan to ensure capacity is focussed in areas where we have seen particular success over the last two years, including in organic performance, creative and content and in building market-leading automated solutions for clients of all shapes and sizes."
The number of redundancies has not been confirmed by Callcredit, but it follows a similar restructure in November 2015 which resulted in 25 job losses at its offices in Warrington, London and Lithuania.
The company did confirm however that a 30-day consultation period was underway.
Almost a year ago, Latitude also lost part of its contract with its biggest client, Bet365.
Rick Lamb, director at Latitude, said today: "We have seen a significant evolution of the mix of services and solutions that we provide for our clients, and it's important that we adapt our structure to enable us to continue to deliver innovative, performance-led work for our clients in the UK, MENA and across the globe."