06 September 2017
Leeds-based marketing department affected as Asda announces 300 job losses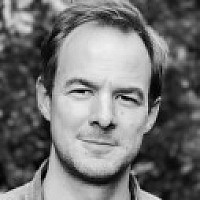 Prolific North understands that Asda's Leeds-based marketing operation is affected by the supermarket's decision to cut 300 jobs.
The supermarket announced today that the roles are to go at Asda House in Leeds and George House in Leicester, with job descriptions to a further 800 roles changed.
Staff affected by the cuts were told this afternoon, with a spokesperson for Asda blaming the way the "competitive landscape in retail has changed significantly".
The process of communicating the news to staff is set to continue for the rest of the week.
But we understand that Asda's 300-strong marketing department - based at its Leeds HQ on Great Wilson Street - has not escaped the cull.
A spokesperson for Asda said today: "In recent years, the competitive landscape in retail has changed significantly and Asda has been no different.
"Our stores have adapted the way they operate to meet the changing needs of our customers, and our home offices must also adapt how they operate to support our stores.
"Today we are making some significant changes to the way we operate our home offices. As you'd expect, we have discussed the details of these changes with our colleagues first.
"These changes impact around 1100 roles across Asda House in Leeds and George House in Leicester, and sadly result in around 300 colleagues leaving us.
"At Asda we value each and every one of our colleagues. The changes are in response to the ever changing sector in which we're working and the need to adapt to create an agile business which is fit for the future."
Asda is the third largest UK supermarket behind Tesco and Sainsbury's, but has been hit in recent years by the surging popularity of German discount chains Aldi and Lidl.
It recently posted its worst annual figures since being taken over by the American grocer Walmart in 1999, with 2016 sales falling from £22.3bn to £21.6bn and pre-tax profit down 19% to £791.7m.