22 May 2017
A Week in My Life: Gavin Shore, Creative Director of Jaywing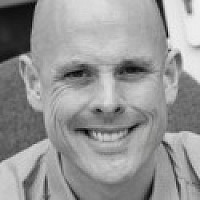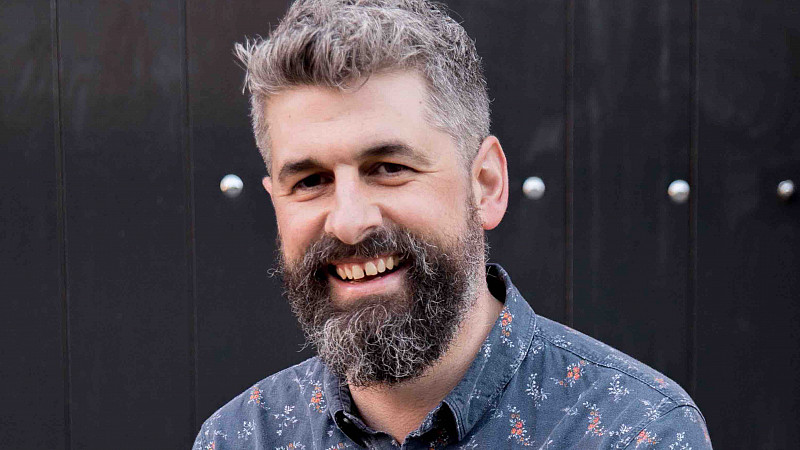 This week Gavin Shore, Creative Director of Jaywing, runs us through a week in his working life. To suggest another senior media or creative figure for A Week In My Life, please email david@prolificnorth.co.uk
I kick off Monday morning with the Jaywing Creative Huddle at 9:15am.
We do this every Monday - I get the creative team together to set the tone for the week. I quickly run through the highlights from the previous week and discuss the interesting projects that are on the horizon, along with any Jaywing news.
After our Monday production meeting, I join the pitch team in the 'War Room' to continue our new brand identity pitch. It's being presented on Wednesday, so the clock is ticking. We discuss developed concepts and first draft logos. It's a beautiful project and one most agencies would kill for.
Tuesday:
I need to get in early to clear the decks. We have two interviews for our Senior Copywriter vacancy. It's always interesting to see how people's skills and approaches are so different, and also reassuring that our standards are pretty high. We have a catch-up on one of our key clients' guideline projects - we're pushing our work hard but feel it's getting to a interesting place and it feels different. Let's hope the client agrees. We have a quick catch up on tomorrow's 'digital engagement' client brainstorm, then it's a late night crafting our identity pitch for Wednesday. I leave for home knowing we've done a job to be proud of, but gutted I can't be there with the team in London to present it.
Wednesday:
We have a client team joining us to see our brand new office. We're still getting to grips with all the creative space in Albert Works, but it's fantastic to see that our guests love our new place and its little quirks as much as we do. Following a tour we've got a four hour workshop to brainstorm how we can get their customers more digitally engaged. It's a fruitful session and the challenge quickly turns from having enough ideas to having too many. The rest of the session is spent planning the strategy for the year. We are finding collaboration a far more productive way to overcome complex challenges. After that, I get a call to say the pitch went really well and we'll find out this week – fingers crossed!
Thursday:
Another early start to catch up and tweak the presentation on our guidelines project, then it's a 50 minute drive up to Leeds to present it. We've pushed our creative pretty hard with this project and it was great that after a positive meeting, the client got behind the braver thinking. After work, I head to The Platform, an event to celebrate Sheffield Digital's second birthday! Sheffield Digital is a vibrant community organisation that's busy connecting, representing and promoting Sheffield's digital community, and we're delighted to be a part of it. Tonight, we're delivering a presentation to the Sheffield Digital community about Jaywing's move into Sheffield City Centre, and how we're helping drive the extension of the city's new Cultural Industries Quarter.
Friday:
I meet another potential candidate at the agency at 8. We have a really good conversation and he leaves as I go into a creative catch-up on a loans campaign. There's some great feedback from the client and we discuss how to push the designs and really bring the campaign to life. The week ends in a similar way to how it started, with our 'four at 4' get together. We take 30 minutes to toast four agency achievements from the week from new business wins and fantastic client feedback, through to Jaywing winning Large Integrated Agency at the Prolific North Awards.
A special acknowledgment goes to our Chief Financial Officer, Mike Sprot, who's running 10 marathons in 10 days for two amazing charities, The Brathay Trust and Neurocare. Today is his seventh.
On Friday afternoon we receive some fantastic news: following the pitch we delivered on Wednesday, we get conformation that we are successful in winning the work! Wherever you get to in your career, that feeling of nervousness then elation (or disappointment) never leaves you. But we're so excited to head into next week with this new client win.
Saturday:
Family time! Lie-ins are a thing of the past. We're woken early by our daughter, Lara (the toddler) babbling gibberish in her cot, hungry for some attention. After breakfast, I drop my son off at football training and then take my oldest girl to play tennis. We get home to a houseful of excited nieces eager to try their bridesmaid dresses on for our fast approaching wedding in July. Later, the house empties and we sit down with a well-earned drink. Some days it feels like work is less stressful than home.