17 July 2017
A Week in My Life: Caroline Norbury MBE, CEO of Creative England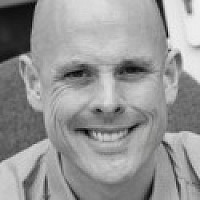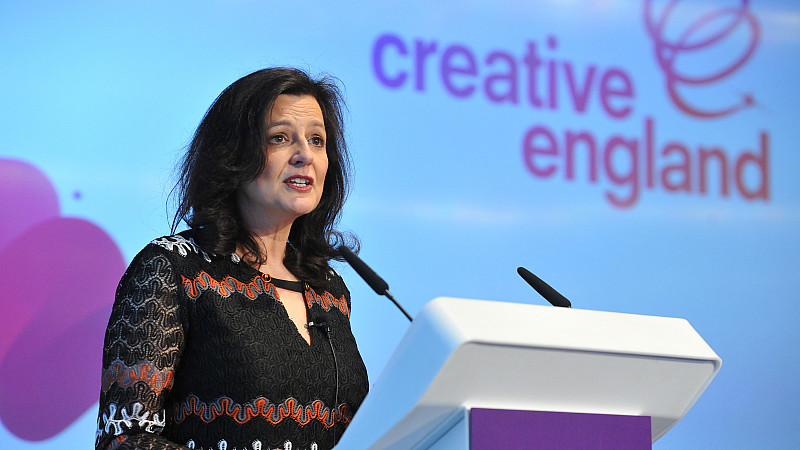 This week Caroline Norbury MBE, the CEO of Creative England, runs us through a week in her working life. To suggest another senior media or creative figure for A Week In My Life, please email david@prolificnorth.co.uk.
Monday
As a company we're active in all regions of England, so early starts are a theme - depending on where I am headed it can be any time from 5am. On Monday I was up at 5:30am to catch the train to Manchester, where I had my first tour of Space Studios from Sue Woodward and Adrian Bleasdale. Creative England work closely with Space and the Sharp Project and a host of other venues and studios throughout the North to help encourage more film and TV production to the region and make the production process as easy as possible whether you're from LA, London or Lancaster.
Space Studios Manchester is a truly impressive purpose built facility but what makes Adrian and Sue's vision so impressive is the significant outreach they're undertaking, working incredibly hard to make the industry more inclusive and diverse. We'll be using all our channels to promote what they do.
Tuesday
In London to meet the British Business Bank, something I've been doing since we launched Creative England five years ago. It's my job to keep them informed about the creative industries and what they have to offer as an economic driver and to try and improve understanding about the business models, needs and challenges IP and creative businesses have so that the finance sector and financial products can be better aligned.
Today's another step in our mission to ensure that businesses with creative IP move towards a level playing field when it comes to the suite of financial products that are designed to support businesses to grow.  It's a good meeting. We're starting to see a swing in the finance sector; there's a change in viewpoint that feels positive and forward thinking.
The afternoon mirrored the same feeling, I met two investors who have funds and are looking to invest in creative businesses.
The day ended with a trip to the Barbican to see the RSC's production of The Tempest, a mind-blowing production which embodies a true collaboration of art and technology. The production incorporates live digital character animation using specially-developed motion-capture technology from Imaginarium, (set up by Andy Serkis and Jonathon Cavendish) that Creative England has been partnering with since January last year.  Long day.  Didn't get home from London until 1.30am.
Wednesday
Hurrah – not too much travelling.  A planning day with some of the team, the board and some solid preparation for a big day on Thursday in Yorkshire.  Last minute changes to the speech I'm giving tomorrow.
Thursday
A hugely important day for Creative England, as I headed to Leeds to launch Be More Creative, our new celebration of creativity and entrepreneurialism that will tour the regions in the coming months and years.
The Wrap: Sally Joynson, Chief Executive, Screen Yorkshire
Following months of planning, and incredibly hard work from all our teams across the country, we delivered our first thought leadership event, Be More Leeds, a day of workshops, panels, Q and A's and 'in conversations' shining a light on creative talent in the Leeds City Region and creating a platform to show the work we're doing to support them.
After fine tuning my opening speech on the train up from Bristol, I arrived in Leeds around 10ish and my first job of the day was to meet and greet our incredible panel.  We were honoured to have Nicola Mendelsohn CBE, co-chair of the Creative Industries Council and VP EMEA of Facebook, as our key note speaker to launch the initiative, plus Iain Smith OBE, Chair of the British Film Commission, Sally Joynson, CEO Screen Yorkshire and Leeds-born BFI Chief Executive Amanda Nevill CBE, all making journeys near and far to be part of the day.
Equally important, I also welcomed several of the key businesses we support in Leeds who were due to present their company to the room packed with business leaders, brands, local government and council, and creatives, or take part in the exhibition zone to show off their creative tech product after the day's events.
The day went in a flash of inspiring talks, insights into the TV and film industry in the North, the latest in creative tech and gaming and much more. Days like today are an honour to be part of, and it is inspiring and motiving to see the results of all our hard work.
Lots of networking at the drinks event and then a quick lippy re-touch before hosting dinner for 14 representatives from the region's businesses and important stakeholders.  A great evening.  You can never spend enough time bringing people together – we all promised to meet up again at Production Park in Wakefield soon.  I hope we keep our promise!
Friday
Waking up in Leeds we're still on a high from yesterday's events. I'm excited to have breakfast with Rachel Reeve MP, who as well as being a Leeds MP has just been elected as chair of the Business Energy and Industrial Strategy Select Committee.  It's her job to hold the Government's strategy to account, so it's mine to make sure the creative sector is front of her mind this morning.
Our job at Creative England is to unlock the creative potential that is spread throughout the country and help it to thrive and grow; to build creative businesses and ensure visibility for this powerful sector. We join the dots and make things happen – from the big policy stuff all the way to connecting a 3 person games company in Leeds to a major advertising company looking for the next new bright idea.
Looking forward to the weekend and no trains!