09 January 2017
A Week In My Life: Tim Gee, Estates Director, Leeds Dock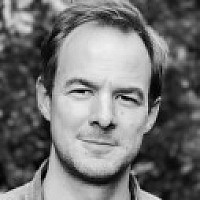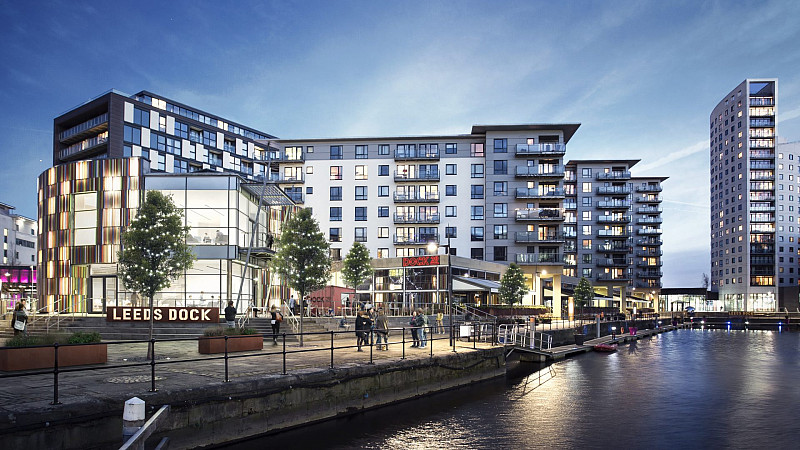 This week Tim Gee, Estates Director for Leeds Dock, runs us through a week in his working life. To suggest another senior media or creative figure for A Week In My Life, please email david@prolificnorth.co.uk
Monday 2nd January
I'm making the most of the New Year bank holiday and a recent viewing of Rogue One has inspired me to settle down for a Star Wars marathon. I sneak one final roast potato before the healthy eating drive starts tomorrow, which (I hope) will set me up well for a brand new working year.
Tuesday 3rd January
My working life is split between Leeds and London and today is a London day with my diary kept clear of meetings to get my thoughts and plan together for the year ahead.
2016 was a big year for Leeds Dock and with even more tenants coming this year we're ramping up our events and activity. One of the highlights of 2016 was our partnership with the Leeds Digital Festival and hosting many of the main events as part of that – including the Lumen Prize Exhibition – and I'm delighted that we are doing this again for 2017.
Then it's on to setting up meetings for the week ahead - it's all go, go, go.
Wednesday 4th January
The wifi on the London-Leeds train is usually not too bad (well, marginally better than the London-Manchester line!) so today I'm spending my 2 hours and 20 minutes researching and reading about Leeds to immerse myself in the trends and needs of the city. It can help shape the way we develop Leeds Dock so it's important that I'm aware of what's going on and with Leeds being such a vibrant and dynamic city there's lots to catch up on, even with just a few days off over Christmas and New Year.
I enjoy a short walk along the river to the dock – it's just 10 minutes from The Calls thanks to the lovely walkways you can use as a short cut - and catch up with the Leeds Dock team in person. This includes the full-time team - Phil Dawson (brand manager), Alex Webb (events manager), Stephen Bickers (estates manager) and Richard Underwood (estates security) - and our network of partners who play an essential role in developing Leeds Dock.
It's our first full team meeting of the year for a catch-up on all estates operations, events and marketing for new assets and other activities throughout the year.
Then I head over to meet Duncan Senior from WSB, our commercial property agents, to review progress and strategy for the year ahead. We're about to welcome our first international tenant, which is very exciting for Leeds Dock, so we firm up the details of the deal and liaise with the company on our joint press release.
I meet one of our incoming tenants – First 10 Digital – to talk about their launch and other plans for the year, followed by dropping in to the Canal and River Trust to discuss our exciting new joint venture which will be announced next month.
It's then back to the dock – I'm staying over tonight in our company flat - and as it's
two days in to the working year my healthy living drive is still going strong, so my evening is spent with a health check at Leeds Dock's Primal Gym followed by dinner at one of my favourite Leeds restaurants, Viet Guy, for a painfully carb-free but still delicious meal.
Thursday 5th January
Today starts with a breakfast meeting with Ward Hadaway – our solicitors for Leeds Dock - including finalising agreements for two new workspace tenants who will be joining us in early spring.
It's then over to Fuse Architects and CBT (our project management partners) who are leading on the re-design for the Malthouse - our exciting 25,000 sq ft heritage building and 2017 workspace units.
A catch-up with Toast PR is next – their teams work with us on PR and events for Leeds Dock as well as XYZ and OGS Works in Manchester and we plan in PR for our new waterside co-working community which will launch this spring.
I take the water taxi back to the station at the end of my afternoon in Leeds before heading back to London – it's a stunning day and travelling along the river is the best way to get between Leeds Dock and the new South Entrance of the train station.
Friday 6th January
A freezing bike ride across London starts my day today, followed by a meeting with our in-house marketing and communications team including Phil Dawson and Daisy Barnes to discuss all the planned activity and how they can support it with their expertise.
A lunchtime meeting breaks up my time in the office, with David from CGL Architects to review the final designs for a new garden and pontoon-based event space at Leeds Dock.
Then, despite my best intentions my week finishes with a few drinks with the team after work – there's a lot to catch-up on, after all...