Will SEO bring me more traffic?
Search engine optimization or SEO is a way to optimize your website so that search engines can understand it better and give you higher search engine rankings. It is important since a good SEO approach can drive more traffic to your website and gain more customers, make sales and fulfill your business objectives.
Whilst search engines are getting smarter by the day, they still need your help. Join us on this beginner to intermediate course if you want to learn how to optimise your site to improve SEO performance.
SEO is one of the few tools that, when set up correctly, can continue to pay dividends long term. Compared to PPC, SEO has 20x more traffic opportunity on both mobile and desktop. So a quality piece of content that deserves to rank for the right keywords can make your traffic snowball over time, whereas advertising needs continuous funding to send traffic to your site. 
How will I benefit?
Upon completion of our SEO training you will be able to:
Understand the rules search engines use to understand and rank your content
Refine your approach to key phrase analysis and content to increase the performance of your website on search engines
Understand the importance of user experience and usability in good SEO practice
Improve your reporting and strategies for harnessing new innovations to boost SEO
Debunk common mistakes and misconceptions SEO trends and opportunities
Create the fundamentals of a successful organic search strategy
This course constitutes the first module of our Digital Marketing Skills series, alongside the Google Analytics and PPC 101 workshops.
What's covered?
Monitoring search performance
PageSpeed
Internal Linking
Mobile Usability
Crawl Errors
Sitemaps
How to incorporate PR practices to influence your SEO strategy.
Why position isn't the number 1 metric for success
Why building backlinks can be bad for SEO
SEO vs PPC? Or should they be working together?
What are they and best practices.
How do they affect SEO?
Tips
Meet the Experts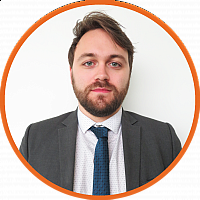 Ethan Giles
Ethan Giles is Senior Operations Manager of novi.digital, a data-driven, psychology focused digital marketing agency based in Lancaster and London. novi.digital are rated globally as one of the top digital marketing agencies and have Google Premier Partner status. Ethan has delivered a number of training sessions covering the most important areas of digital marketing and have enabled businesses to make intelligent decisions about their SEO, PPC and overall marketing strategies.