An intensive leadership programme designed to help you take your business to the next level of commercial success
We know your time is frequently taken up fighting fires that come from the day-to-day running of your company. We also know you rarely get the time to think about the why or how these fires keep starting, and how to stop them happening.
This is precisely why we've designed the Quick and Dirty series of workshops for business leaders. We aim to get you out of your firefighter uniform and into something that feels like progress. We'll tackle all those buzzwords like efficiencies, performance, systems, process, targets and culture. You'll leave feeling like you have a simple roadmap of what needs tackling rather than pages of theory that will never get looked at again.
Format
The programme is split into four high-impact sessions that run over four months. It is an intensive leadership programme and fully interactive. The room will be full of other like-minded leaders who also know what's like to spend their days fighting fires. It'll feel somewhere between business therapy and seeing a personal trainer. 
But most importantly, we'll keep you accountable. We've designed the programme to allow for space and time for you to put things into practice, apply and consolidate your learning. You'll actually see value from the time you spend with us. You'll start wanting to make small changes and get small results. By the end of the programme, the small incremental steps will amount to drastic changes and drastic results in your growth journey.
Are you ready?
Programme outline
What does growth mean to you?
How do you currently create strategy?
Strategy explained, strategy simplified.
Uncontrolled growth vs controlled growth
How strategy and communication are linked.
The psychology of cash
Creating wealth for business investment
How strategy and cashflow interact
Compound interest
Quick steps to drastically improve cashflow
Devising an action plan
Your update from our last session
What drives growth?
Blockers and accelerators of growth and identifying what slows down sales in your business
Spotting your growth blind spots
The stages of lead generation
Marketing, Business Development and Sales
Resources and target setting
Specific actions to improve your current situation
Devising an action plan
Your update from our last session
Defining leadership
What's your why?
Communicating your purpose
Managing the energy
Developing your team - what should you be looking for in your people and how to nurture them
How to simplify your role as a leader
Role of emotional intelligence in leadership
Setting minimum standards
Targets and stretch targets
Leadership, targets and recognition
Devising an action plan
Your update from our last session
What do structure and systems mean to you?
Layers of management vs layers of skill
Value vs hierarchy; keeping inefficiency out of your business
What is the Peter principle and how to avoid it
Scales of responsibility and how to link remuneration and responsibility effectively
Product delivery positioning
Communicating your structure and system
Automating delivery systems
Devising an action plan
Is this programme right for you?
This programme is designed for senior business leaders with a minimum of three years' senior management experience, who are searching for strategic foresight to accelerate growth in their organisations.
You'll be learning alongside people with roles such as:
Chief Executive Officer
Chief Operations Officer
Managing Director
Business & function Head
Regional Director
Executive Director
Member of the board
Top tip: We recommend buddying up with another member of your senior team to attend this programme. From experience, we have found that sharing this learning experience with a colleague allows for a shared vision to be formed, which can help you implement your plan more effectively.
How will I benefit?
Challenge ideas and test assumptions on business growth
Reflect critically on your organisation's strategy
Discover and develop frameworks to accelerate the growth of your organisation
Nurture your growth mindset by taking advantage of an expert support system 
Consolidate your learning and discuss the impact of your action plan at each session
Build links with an experienced group of business leaders & experts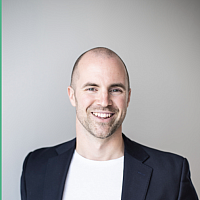 David Milton
A qualified business psychologist and behavioural expert, David loves helping business leaders drive excellence. Between 2006 and 2012, David grew a startup with an annual turnover of £11,000 to a multi-national with a turnover of £4.2 million.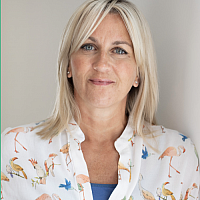 Lucy Powers
With over 25 years of experience in product retail and construction service companies, Lucy is an expert in accelerating sales and improving performance by streamlining processes. Lucy has a keen enthusiasm for innovation and research & development.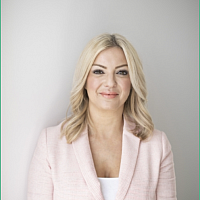 Kate Cousens
Kate boasts 20-plus years of experience in reputation management, PR, marketing and corporate communications. Passionate about leadership, Kate aims to support people to believe in themselves and fulfil their potential.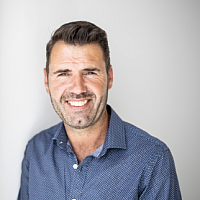 Steve Lloyd
A seasoned business owner, Steve is equipped with a wide-ranging experience across operations, transformation and culture change implementation. Steve gets a kick from identifying and supporting the leaders of tomorrow.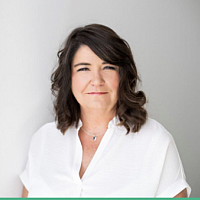 Olga Fahey
Olga is an experienced, innovative and highly energetic leader with a strong ability to identify and capitalise on business opportunities. Working at both strategic and operational levels Olga has gained experience and transferrable skills over 20-plus years in management and director roles. As an expert in Change Management, she can provide leadership and support to all levels of employee.
Joining the programme
The programme is for senior leaders at or near the top of their organisation with a minimum of three years' experience in senior management.
September 16th - Session one - Strategy and cashflow
October 21st - Session two - Finding sales and leads
November 11th - Session three - Leadership and KPIs
December 3rd - Session four - Structure and systems
Early bird costs are £1,675 + VAT if booked before April 5th, and £1,875 + VAT thereafter.
Programme fee includes all tuition, education materials and refreshments.
Take advantage of our partner rates (15%) if three or more people from your organisation attend any of our programmes over a 12-month period.
Apply to take part in the Prolific North Leadership Programme