Should I pay for advertising online?
Now that you've mastered your SEO skills, it's time for a more controversial Digital Marketing superhero. Pay per click (PPC) advertising campaigns offer a flexible, quantifiable and quick method of maximising your website's visibility on popular search engines such as Google.
This course will challenge you to think how PPC can compliment your overall strategy. You will learn how to evaluate and fine-tune your PPC campaigns to improve click-through and conversion rates, as well as review and expand your search term sets to maximise performance. You'll also learn how to effectively track results to maximise ROI through accurate measurement and analysis.
Depending on how audiences are searching online, PPC platforms change periodically from reporting, new ways of targeting audiences to bidding management. 
Businesses that show up on the first page of results get 92% of consumer traffic. (Joal House 2019)
How will I benefit?
This is an interactive one-day course that compliments the SEO 101 training. It will enable you to ask questions and collaborate to learn how to improve your Google AdWords campaigns. You are encouraged to bring your own laptop as you will be working through practical examples. Upon completion of our PPC training you will be able to:
Understand what situations is PPC best suited for
Gain expertise to effectively run your own PPC campaign or challenge and steer your paid search agency/team
Take away tools and techniques that contribute to successful paid search campaigns
Develop a monitoring and reporting framework to track your success
What's covered?
Essentials of successful paid search campaigns
Research Keywords and Search Queries
Competitor Analysis
Build and construct campaigns
Manage bids correctly
Tools & techniques
Improve conversion rates
Increase transaction values
Improve click-through rates
How to combine SEO & PPC for more powerful results
Accurately track conversions
Properly analyse Data
Monitor and improve Keyword, Landing Page and Ad performance
Better understand the metrics and terminology
Meet the Experts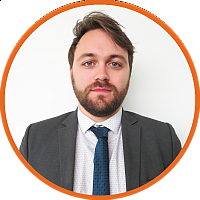 Ethan Giles
Ethan Giles is Senior Operations Manager of novi.digital, a data-driven, psychology focused digital marketing agency based in Lancaster and London. novi.digital are rated globally as one of the top digital marketing agencies and have Google Premier Partner status. Ethan has delivered a number of training sessions covering the most important areas of digital marketing and have enabled businesses to make intelligent decisions about their SEO, PPC and overall marketing strategies.