Overview
With old practices in PR regularly becoming outdated, how do you build links safely and ethically in 2020? Although Google punishes what it sees as artificial link building, it still places a heavy emphasis on the ranking algorithm when it comes to links.
Whether you work in a PR, marketing or SEO-focused role, the advantages of generating authoritative and relevant backlinks can lead to a boost in your organic visibility. Improving ranking position for your target search queries will drive additional traffic to your websites, as well as demonstrating your brand or client's expertise.
So if you've been wondering about how to get your link building activity off the ground, but lack the skills or confidence to get started, then this is the course for you.
This concise half-day course will provide you with a thorough introduction to digital PR and link building in 2020. Topics range from coming up with ideas that you know will get coverage and links, to seeding these ideas to press, right through to reporting on the success of your campaigns.
What's covered?
Google's view of link building
Importance of link building for SEO
The practical link building techniques which can be completed by your company
Free and paid tools
What journalists want and how to build relationships with them
Why you need a good idea and a strong hook
How to research ideas
How to test ideas early on
Group activity on ideation
The essential part of any link building plan - how it works, why it works and how it should be approached
Case studies
How to build a media list
The importance of having multiple angles
How to outreach to journalists and secure links
Which KPIs should you focus on and why?
Which tools should you use to monitor performance?
How to report on link building activity
Who is this for?
This course is suitable for:
PRs wishing to learn more about how PR can influence SEO 
SEO professionals who want to understand how to incorporate PR practices into their strategies
Brands wanting to engage in link building for the first time
How will I benefit?
Upon completion of this course you'll be able to:
Feel confident in understanding the impact of link building on SEO
Build a link building strategy and plan that will deliver what is needed for your business
Create relevant content tailored to target sites/audiences
Audit and improve your current efforts through an array of tools, tracking and reporting techniques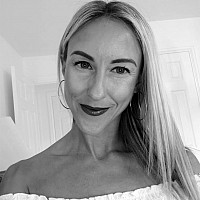 Jane Hunt
Jane Hunt is a digital PR expert and the co-founder of JBH - The Content Agency, and oversees growth and strategy for the digital PR team in Manchester. With many years of experience crafting content and stories for the media, Jane knows how to generate relevant coverage and links for lifestyle brands.
Jane now works with individuals and teams to provide them with the skills and confidence required to put a link building strategy in place and create relevant content to generate consistent and authoritative coverage. With a wealth of experience generating links on some of the world's biggest publications including The Guardian, Cosmopolitan and HuffPost, Jane reveals how any brand can harness data and trends to create relevant and timely campaigns.