Delivery: virtual classroom
Duration: 6 hours
In these unprecedented times, it's now more important than ever to assess your position in the marketplace, and to explore how the right marketing strategy can further it. 
Join Prolific North for this course, led by expert marketer Judith Lewis, to be guided through the development of your own strategic marketing plan. 
With over twenty years' experience in the industry, Judith now runs her own consultancy, working with the likes of Google, NatWest, NBC Universal, Virgin and many more. In this classroom-style training via Zoom video conferencing, Judith will share tried and tested marketing frameworks, as well as those at the cutting edge of the industry, to help you build a plan that's right for you. 
You'll assess how your different channels are performing, explore ways to bring these channels together for improved ROI, take a look at which marketing tools are best placed to support your strategy, and have the opportunity to share ideas with your peers at the session. 
Without an effective marketing strategy, you run the risk of wasting money on channels that aren't delivering, and losing potential customers to your competitors. A recent study by Smart Insights showed that 46% of brands don't have a defined digital marketing strategy - a further 16% have a strategy that is not yet properly implemented. This means more than half of businesses aren't getting the exposure and customers they could be. 
If that sounds familiar, whether you're in-house or at an agency, this one-day power course is for you!
How will I benefit?
Upon completion of this course you will be able to:
Audit the current approaches and identify areas for improving performance to include:

Search engine optimisation (SEO), site content and copy
Pay per click (PPC) marketing
Social Media including Facebook, Twitter, Blogging, etc.
Understand email marketing and its role

Build a Digital Marketing Strategy and Plan that deliver against your objectives
Understand the impact of digital on customer behaviour, targeting and tracking
Identify the best tools, tracking and techniques for measuring and benchmarking your business
What's covered?
Key trends in digital
Assessing your current stage of digital adoption - getting a benchmark to understand your organisation's levels of digital ability
Understanding your audience, segmentation and targeting
Review the customer journey to see where there are gaps in your strategy
How digital has changed consumer behaviour, consumer insight, targeting and tacking
What resources are available to capture insights
The key factors in enhancing and enriching your audience personas and how these apply to the customer journey
Frameworks for planning a digital marketing strategy
Resources at your disposal to help you plan
Situation, market and competitor positioning analysis
Setting objectives, KPI's and feedback to refine the marketing mix
Different approaches to testing. Big data and how to cope with it
How to evaluate your competitors to see who's winning and why
Supporting tools and templates to help you apply the learning into practice.
Meet the Experts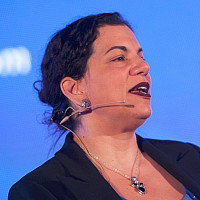 Judith Lewis
Judith is a renowned international speaker, writer, trainer, blogger and a digital and media consultant specialising in applying strategic understanding of digital technologies to help businesses innovate and optimise their effectiveness within the new, networked communications environment.
She is a regular speaker around the world on social media marketing, content strategy, paid media, and integrated digital strategy, co-hosts a marketing podcast, has contributed to the Huffington Post, and has been recognised by her peers as one of the most influential people in the UK digital industry. Judith wrote her graduating thesis on "Social Interactions via Live Online Systems", examining behaviour of people offline and within social media as it was then.
Judith has worked with market-leading global businesses including Google, NatWest/RBS, National Gallery, Fidelity, GalaCoral, NBC Universal, Readers Digest, Bayer, Family Search, Amadeus, AMD, AmEx , Virgin.com, Virgin Startup & more. She is one of the most senior consultants currently working within the UK in digital marketing at an expert level.
Judith has over 20 years of digital experience, and now runs her own consultancy.