Start time: 11 am
Duration: 45 minutes
There's only one news story at the moment, right? And we certainly don't need to tell you what it is. 
PRs and marketers face a real challenge at the moment. How do you continue your efforts to get positive coverage for your brand, without seeming tone deaf to the state of the world right now? What kind of content can you send journalists at this time? Do you put your PR activity on hold altogether? 
Prolific North has teamed up with JBH to address these challenges in a short, hands-on webinar. It will give anyone in PR the opportunity to share concerns, discuss ideas and get an insight into how leading PRs are adapting their strategy. 
The webinar will be led by JBH Co-Founder, Jane Hunt and Digital PR Director, Rebecca Moss, who have worked with some huge national brands including Gousto, Missy Empire, Betway, Tails.com. Join us to get informed and inspired, and discover there are ways you can reframe your strategy to generate positive coverage, with sensitivity and empathy to current events.
As an agency, JBH has seen client success in the current climate already. It's meant reviewing all campaigns - pausing some, tweaking plenty of angles as the timing is wrong, and re-starting old campaigns. But via that process, clients have been able to generate positive PR coverage relevant to COVID-19. There are still many PR opportunities to be had, and journalists are crying out for content right now - that includes light-hearted content, that isn't always related to the pandemic!
What's covered?
The impact COVID-19 is having on the press and how PRs can respond
What kind of content and stories journalists are looking for right now
Examples of brands gaining coverage and how NOT to do it
The importance of being creative and resourceful
How to position your content to be sensitive to the situation
Towards the end of the webinar, JBH will answer any questions, giving you the opportunity to chat about your concerns and discuss ideas and solutions. We don't claim to have all the answers, but sometimes you just need another pair of ears to listen and offer any advice. And if you're #WFH like us, you may just want a chat with a fellow human.
JBH
JBH is a digital PR agency that works with PR and SEO teams to generate relevant and authoritative coverage and backlinks to increase brand awareness and improve search visibility. The agency works with some huge national brands including Gousto, Missy Empire, Tails.com and Betway.
The webinar will be presented by Jane Hunt, co-founder and Rebecca Moss, digital PR director.
Jane Hunt
Jane Hunt is a digital PR expert and the co-founder of JBH - The Content Agency, and oversees growth and strategy for the digital PR team in Manchester. With many years of experience crafting content and stories for the media, Jane knows how to generate relevant coverage and links for lifestyle brands on some of the world's biggest publications including The Guardian, Cosmopolitan and HuffPost.
Jane now works with individuals and teams to provide them with the skills and confidence required to put a link building strategy in place and create relevant content to generate consistent and authoritative coverage.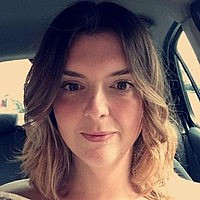 Rebecca Moss
Rebecca Moss is the digital PR director at JBH North, leading a team of experienced digital PR experts to deliver PR campaigns for clients across a range of sectors, including health, food and travel.
Rebecca works strategically with PR and SEO teams to ensure the campaigns JBH creates not only build brand awareness and credibility for our clients, but are also sensitive to current news stories.