Overview
To grow your organisation, having a strong understanding of digital marketing is crucial. 
Whether you're a marketing professional, manager or business owner, this course will empower you with the skills to understand what's working and what isn't. You will learn how to use data to maximise the ROI from your campaigns, as well as the fundamentals of implementing SEO and PPC strategies. 
Coordinating your SEO and PPC strategy can massively increase the exposure your website gets.
A quality piece of content that deserves to rank will bring in traffic and leads over time - paired with the right advertising, you can see your campaigns really make an impact.
How will I benefit?
Upon completion of the Digital Marketing Skills training you will be able to:
Understand how to use data to create cost-effective digital marketing campaigns
Use Google Analytics
Manage the SEO of your site
Create PPC campaigns
Manage PPC campaigns
Measure the success of your digital marketing campaigns
Understand who your online audience is and how to target them
The course has been developed to efficiently ready you with key knowledge on complex topics. You have the option to book on the individual one-day workshops, focusing exclusively on SEO or PPC. For a truly holistic approach, we recommend the two-day fast-track workshop to learn how the two are best used together. 
Our workshops are highly interactive - you are encouraged to bring your own laptop as you will be working through practical examples. 
What's covered?
Setting up
Measuring success
Identifying target audience
Where do your customers come from?
Using Search Console
Writing good content
Link building
Technical excellence
Setting up Google Ads campaigns
Measuring ROI
Managing successful Google Ads campaigns
Producing ad content
How to make strategic use of digital marketing channels to grow your business
Meet the Experts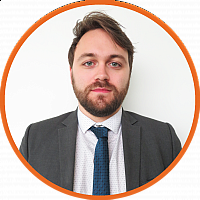 Ethan Giles
Ethan Giles is Senior Operations Manager of novi.digital, a data-driven, psychology focused digital marketing agency based in Lancaster and London. novi.digital are rated globally as one of the top digital marketing agencies and have Google Premier Partner status. Ethan has delivered a number of training sessions covering the most important areas of digital marketing and have enabled businesses to make intelligent decisions about their SEO, PPC and overall marketing strategies.