19 August 2013
Shackleton looks to open up social channels for blinds retailer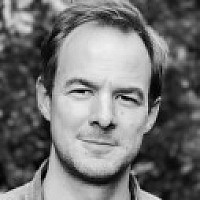 Leeds agency Shackleton PR has secured a PR and social media contract from one of the UK's leading online window blind retailers.
DirectBlinds.co.uk, owned by Huddersfield-based Swift Blinds and Curtains Ltd, has appointed Shackleton to raise awareness of its brand through creative campaigns, and to communicate directly with consumers via social channels.
Nicolas Swift, joint managing director, said: "We were looking for an innovative agency that has fresh and creative ideas and we believe we've found this in Shackleton PR."
Head of PR and social media for Shackleton, Chris Hughes, added: "Direct Blinds is a popular online brand but has a limited social media presence, so we are looking forward to the challenge of promoting the company to support its online growth."
Shackleton is the new wholly owned PR and social media arm of Epiphany Group, the search agency with 115 staff and offices in Leeds, London and Sydney.