16 April 2013
The Prolific North Awards 2013: the short list announced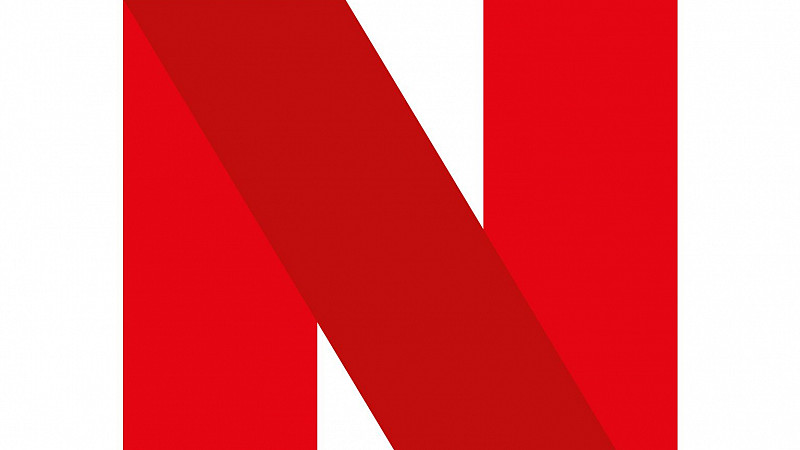 The short list for the Prolific North Awards 2013 is announced today ahead of the awards dinner on Thursday 16 May. Over 160 entries were received from leading creative and media companies from across the North for the 17 award categories on offer.
The awards dinner on 16 May will be co-presented by the well-known broadcaster Jim Hancock and by the BBC's new regional week-end presenter Beccy Meehan and the ceremony will be followed by an informal party at which the DJ Clint Boon will be entertaining guests with his own choice of sounds.
The headline partner of the Awards is Melbourne Server Hosting.
Beccy Meehan
For further information about the evening or to book tickets, please visit our micro-site or contact Don't Panic on 01706 828855.
We'd like to thank our outstanding panel of judges for all their hard work and patience working through such a number and variety of quality entries.
Unfortunately, given such a large number of entries, a number of companies will be disappointed not to have been short listed and we'd also like to thank these companies for their time and interest.
Further detailed information about our judges can be found on the micro site but for the record, the judges were: Russ Brady/head of group public relations/the Co-op' Sean Marley/ former MD of Lime Pictures and now an independent operator, Alice Morrison/AMO Media Associates, Martin
Richard Frediani
Anderson/former chair of BDH/TBWA and now creative consultant, Andy Green/Andy Green Creativity, Jim Hancock/journalist and broadcaster, Jon Brown/Paver Smith and a judge this year at the Newspaper Society awards, David Edmundson-Bird/principal lecturer in digital marketing & enterprise MMU, Sarah Hartley/journalist, Richard Frediani/programme editor/ITN, Steve Kuncewicz/intellectual property, media and social media lawyer, Tony Wood/head of site optimisation/boohoo.com, Rob McLoughlin/Carm productions and broadcasting, Paul Mousley/writer, Sally Sykes/director of external affairs EEF and Andy Barke/Google UK.
In the meantime, here's to the Awards ceremony on 16 May and what promises to be a highly entertaining and informative evening with the largest gathering of senior creative and media industries folk in the North in 2013.
There are a limited number of sponsorship and commercial opportunities available and to explore further, please contact nick@prolificnorth.co.uk or contact him on 07788 417660.
The Prolific North Awards 2013 – headline partner Melbourne Server Hosting:
The Short list
Animation / Graphics company
Flipbook
Flix Facilities
Mighty Giant
Milky Tea
App of the Year
Apadmi - In Tune With The Customer
Apposing - Carphone Warehouse Bill Angel App
Code Computerlove - NUS Extra Discount App - Connecting Students With Nearby Discounts
Fabric Digital - iWiganese - the Wiganese to English phrasebook app by Fabric
Fantastic Mobile - Pitchero iOS Application
Matmi New Media Design - The Smiler
Milky Tea - Roller Rally - Snake Pass
Mosquito Digital - Leeds College of Music 'Groove India' App
Digital agency -sponsored by Better Placed

Blueleaf
Code Computerlove

Fat Media
MediaCom iLab
NuBlue
Ph.Creative
Stein IAS
Tokyo Digital
Independent production company - sponsored by Lucas Fettes

Blakeway North
Chief Productions
Made in Manchester
Maker Projects
mediafour
Tunafish Media
Live event of the year - sponsored by Beever and Struthers

fresh Group - Santander Convention 2012
fresh Group - The Skills Show 2012
HGA Creative - Shop Direct Annual Conference
Journey9 - The Northwest Football Awards
NoChintz - Sleeper Exhibition
Peppermint PR - #LiveTransplant
Stein IAS - Paris Office Launch
Studio North - Twitfaced Events
Magazine
Cheshire Life
Home Handbooks
Lancashire Life
NUS Spotlight Magazine – One Marketing Communications
Salutions
The Big Issue in the North
Twenty Two - 2022NQ
B2C Marketing/integrated communications campaign of the year
CheethamBell JWT - John West 'Discover The Story'
Cube3 - Cash Generator - We'll Buy It
Homejames - Jet2.com - Party Plane
News International - News International/-Carat Edinburgh, Whyte and Mackay Christmas.
Origin Creative - Sign For United
PHD, The Leith Agency, Blonde Digital and Stripe - IRN-BRU
Redrow Homes - Time to Move, Time to Talk to Redrow
Whistle Hospitality Marketing - Launching The Fishpool Inn
B2B Marketing/integrated communications campaign of the year - sponsored by Mustard Research

Fig Creative - A marketing campaign of Olympic proportions
Livelink New Media - Refurb or Rebuild Live! Project for Elliott Modular Building

MC2 - NCC Group: Freedom from Doubt
One Marketing Communications - Moduleo UK Launch
Refinery Marketing Communications - Dulux Trade Most Trusted Decorator
Stein IAS - The Atos London 2012 Olympic Games Campaign
Stein IAS - The Institute of Contemporary Print
Stein IAS - The Talk Talk Business Marketing Transformation Project
Creative agency – sponsored by Orchard
BJL Group
Clock Creative Communications
fresh Group
Origin Creative
Refinery Marketing Communications
Stein IAS
True North
Vivid
Media agency
Carat Manchester
MEC Manchester
MediaCom
PHD
Media sales
Global Radio - Manchester Agency Sales
Global Radio UK:  Direct sales team - Manchester
IPC Media
ITV
talkSPORT
Media website
Bay TV Liverpool
Event Industry News
Skiddle
Wirral Globe
Best Newcomer - sponsored by summ.it

3 Door Digital

Carousel PR
gtcreate
HatTrick PR
mmadigital
PR Agency One
Rule 5
Studio Mashbo
Small PR agency
Active Profile
De Winter PR
Fourth Day
Judge & Howard
LABEL PR
Roland Dransfield
Rule 5
The Write Angle
Large PR agency - sponsored by Amsys

Brazen
Citypress

Havas PR UK
Peppermint PR
Stein IAS
Tangerine PR
Weber Shandwick North
Radio station
INDIGO106.6fm
Global Radio : 97.7 XFM Manchester
Global Radio : Capital FM Manchester
SEO & PPC agency
homejames
Lakestar McCann
MediaCom iLab
theEword
Social media agency - sponsored by Digital innovation at MMU

Brazen
Modern-English
Rippleffect

Rule 5
Stein IAS
Weber Shandwick
TV programme
BBC North West Tonight - Hillsborough Special
Blakeway North - Benidorm ER
Blakeway North - Perspectives - David Walliams: The Genius of Dahl
Nine Lives Media - Me, My Dad & His Kidney