About Sherwen Studios
Part consultancy, part digital agency we focus on delivering outcomes without the big promises and endless processes that accompany them. We're here to help you embrace change, uncover untapped potential and deliver best in class experiences, simply put and in the least time possible.  
We have decades of experience, and we work with businesses of all sizes, from small start-up brands to household names. Founded in 1980 our 40+ years of experience is our greatest asset ensuring not time is wasted to reach significant value.  
Our approach is based on understanding your business and knowing what your customers expect from you. From here, we can recommend and implement practical technical innovations that drive all interactions and experiences. In short, we become a valued partner helping you to identify new ways to enhance your business throughout your entire infrastructure.  
We turn opportunity into progress  
Opportunities exist all around us but which add the most tangible value? We work closely with all stakeholders and consider the opinions and suggestions from all employees within your team across different departments, from the shop floor to your board of directors. We listen to what your pressure points are and understand what you need your digital capabilities to do.  
From here, we identify those new opportunities turning them into a data and technology led plan of progress that will facilitate continual business success.  
Delivered at pace  
Delivering when armed with a clear and concise strategy is one thing, delivering at pace to stay ahead of the curve is another.  
As your trusted partner we operate a lean, agile approach to all of our core service offerings to enable you keep your business scalable and agile in a consistently changing market. Everything we do is designed to enhance your customer experiences and technical infrastructures in rapid timescales.  
Insight & In focus
Discover the untold stories around our work, gain valuable insight from our specialists and immerse yourself in our culture of sharing.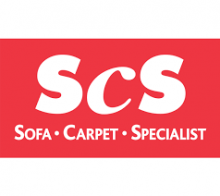 Sherwen Studios helped simplify our entire development process. They managed to take complex ideas and processes and helped turn them into easy to understand outputs that even the most junior members of the team could understand.  Their development and testing is first class and gives us the confidence to run aggressive development cycles. This enables us to make informed data-driven decisions to drive online performance and implement them almost as fast as we come up with them.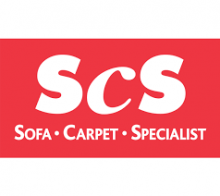 We have developed a close partnership with Sherwen Studios and their dedication to delivering a fantastic new eCommerce platform for our brand and streamlining our customers' online experience is evident in every aspect of the new website.  We appreciate their tremendous attention to detail and creative approach throughout this entire process in working alongside us to bring our online retail vision to life.  Together, we have created an exciting new foundation for the future of ScS and its online retail presence.
News and Features Related to Sherwen Studios