About Cuhu
Cuhu stands for Curious humans. At Cuhu, we push boundaries and challenge the norm when it comes to technology, and it's our curiosity that fuels this.    
Cuhu was born in 2019 with a view to working with entrepreneurial minds and inspiring businesses to create ingenious technology that transforms people's lives and businesses.    
We're not just an app agency offering discovery, design and development. We're much more than that. All of our team are involved with our clients journey's from the start to the finish.
We see ourselves as part of their extended team and their journey is our journey.  
We aim to empower our clients and together with them we work, grow, learn and have fun along the way.  
Meet the Team:
Tristran Swan
Head of Agency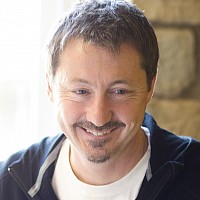 Richard Tresh
Business Development Manager
Adam Taylor
UX/UI Designer
Dan Lawson
Head of Technology
Ste Martin
Senior Software Engineer
Maxwell Nevitt
Software Engineer
Nathan Cohen
Web Developer
Orpheus Mind Technologies  
The team are good fun to work with, whilst also being knowledgeable in their specialist areas.    
It has been great working with you. It's been a long road but seeing the launch of the app on the App Store has made all the work worthwhile! Thanks for all your support Cuhu!  
News and Features Related to Cuhu