About The Creative Engagement Group
The Creative Engagement Group is an unusually shaped communications group that creates moments that inspire lasting change.  
We focus on engaging internal and external audiences for our international blue-chip client base across all business categories. We partner with clients to provide employee engagement, learning & training solutions, scientific engagement and capability building, all underpinned by applied behavioural science. We do this through the creation and delivery of live & virtual experiences, film, branded content, immersive and interactive content.
The Creative Engagement Group is made up of seven divisions: 
WRG Our pre-eminent events and experiential division engages internal and external audiences through the strategic creation of live experiences, exhibitions, physical environments and logistics.  
The Moment Our award-winning film and digital division engages internal and external audiences through the strategic creation of video, interactive and VR & AR content.  
Forty 1 Our employee engagement division blends insight, technology and creativity to deliver unforgettable employee experiences that drive engagement and business performance.  
Logicearth Learning Services Our digital learning division supports clients in building learning services that make a bigger impact in performance and talent development by developing unforgettable learning experiences for their employees.      
Axiom  Our scientific engagement division empowers cross-functional teams to achieve and maintain their leadership by providing unforgettable medical training, healthcare communications and marketing solutions to the pharmaceutical and biotech industries.  
Cormis our capability & training division provides commercial & medical capability interventions to build the mindset, skills and behaviours for individuals & teams within the pharmaceutical industry.  
Just Communicate Our leading healthcare event division creates and delivers live pharmaceutical events and exhibitions, primarily in the biomed space.  
The Creative Engagement Group is headed by Group CEO, Russ Lidstone and is a wholly owned subsidiary of Huntsworth.
Meet the Team: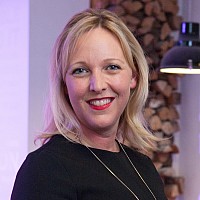 Lauren Ince
Head of Client Services
Mark Gass
Executive Creative Director
Madelaine Allen
Head of Axiom Europe
Mark Jackson
Head of Environments
Gemma Lowry
Head of Hybrid & Virtual Events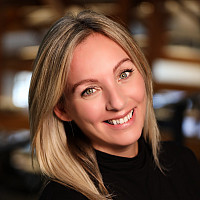 Jill English
Head of People
News and Features Related to The Creative Engagement Group