About The Creative Engagement Group
The Creative Engagement Group is an unusually shaped communications group focused on engaging external and internal audiences, through strategic, live event and experiential; film, interactive and immersive services.  
The business operates with five brands:
WRG: Our pre-eminent events and experiential agency creates and delivers live experiences, exhibitions, physical environments and logistics;  
The Moment: Our award-winning film and digital agency creates and delivers video, interactive and immersive (VR & AR) content, learning and training;
Axiom: Our scientific engagement and training agency creates and delivers learning solutions and communications for pharmaceutical commercial and medical teams;  
Just Communicate: Our leading healthcare event company creates and delivers live pharmaceutical events and exhibitions;  
Forty1: Our employee engagement consultancy blends insight, technology and creativity to deliver unforgettable employee experiences that drive engagement and business performance.  
The group's 5 divisions work together to create the moments that inspire lasting change. The moments that change behaviour, enrich cultures, increase skills and drive overall business performance.  
The Creative Engagement Group was built from a unique DNA. Unlike other communications groups, it is a culture of creators and makers – each agency has origins in delivery, creativity and user centricity. The group works with clients across a range of sectors, from automotive to tech to media, with a particular strength in healthcare.  
The Creative Engagement Group is headed by Group CEO, Russ Lidstone and is a wholly owned subsidiary of Huntsworth plc.
Meet the Team: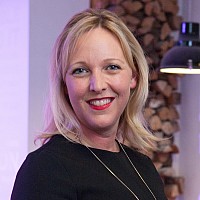 Lauren Ince
Head of Client Services
Mark Gass
Executive Creative Director
Madelaine Allen
Head of Axiom Europe
Mark Jackson
Head of Environments
Gemma Lowry
Head of Hybrid & Virtual Events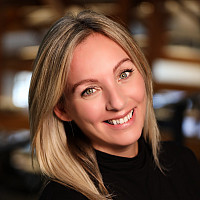 Jill English
Head of People
News and Features Related to The Creative Engagement Group