Postgraduate Certificate in Digital Communications Management: second course starts Feb 2015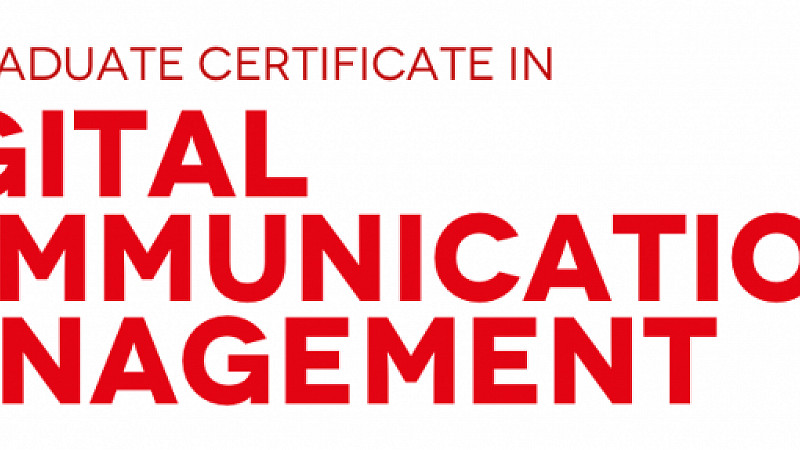 As the digital industry continues to grow, there's an increasing demand for the next generation of leaders: professionals that combine in-depth knowledge of the role of digital in modern marketing practice with an ability to inspire and get the best out of creative teams.
To address this demand, Manchester Metropolitan University and Prolific North have developed the Postgraduate Certificate in Digital Communications Management, a six month course which combines detailed insight into digital communications practice alongside pragmatic leadership training.
Put simply, the course offers an unrivalled opportunity for ambitious professionals looking to advance their careers in management and digital communication roles.
Following a successful first delivery of the course, we are pleased to announce the next course will commence February 2015 in Manchester.
Two open evenings:
Thursday 4 December - 5.30 pm to 7 pm
Thursday 15 January - 5.30 pm to 7 pm
To book your place at one these evenings, please click here. 
In Brief: The Lowdown
Six month programme with weekly sessions
Two key strands that focus on planning for digital and social media, alongside management and leadership for communication professionals
Delivered by industry-focussed tutors and featuring guest speakers from the North's leading digital and creative agencies
Combines academic rigour with 'live' industry insight
Designed to fit around real world work schedules
Features work-based assignments, which delegates will take back into their workplace
Unique opportunity for individuals to further their skills and knowledge, and for companies to develop and retain their staff
Delivering Through Industry Insight
Each member of the training team is an expert in their field, bringing direct and relevant industry experience to the sessions. In addition we've secured a line-up of guest speakers from leading digital and creative agencies, who will contribute their experiences of how they helped create, and in some cases sell, successful companies.
Developing Individuals and Companies
If you're an individual considering a move into management, or you're already working in a management role and are looking to further both your leadership skills and knowledge of digital communication, the course will give you the grounding you need to take your career further. On completion you'll have skills that will make you more effective at what you do, and more attractive to potential employers down the line.
If you're a company looking to develop and retain staff, and stay competitive in the fast-moving digital industries, the course is a great investment. We've designed the syllabus to offer practical solutions to real-world challenges, which will mean that your member of staff can instantly apply their new-found knowledge to the workplace. Worried about training staff only for them to leave shortly afterwards? As Steve Jobs once said, "Well, what if I don't train them, and they stay?!"
What They Say: Delegate Feedback
"Having worked in the creative industry for the best part of 10 years, I had already been exposed to certain forms of digital marketing. The course has demystified the fiction and presented real hard facts, underpinned with academic insight for practical business application. It has given me the access to knowledge and the confidence and tenacity to continue my development within digital marketing. I would recommend the course to anyone in the business world who wants to get on in areas of digital marketing." - Mike Wiggins
"The course is great. I like the blend of the academic rigour from the MMU side with the business/industry experience. It's very effective. We've heard some very experienced, very senior people deliver lectures, and it really inspires confidence that they know what they're talking about." - Greg Stringer, Freelance PR and Media Consultant
"Really enjoying the course so far, it's really up to date and relevant." - Pamela Holstein
"Really interesting." - Claire Thomas, Wigan Leisure and Culture Trust
Secure Your Place Now
To apply, you must have an undergraduate degree (2.2 or above) in any subject, or demonstrable industry experience (usually a minimum of two years' full time).
Places are limited and, from experience, will book up quickly. So, if you are interested in securing a place on this unique course, apply now.
Application forms can be requested from phil@prolificnorth.co.uk, who will be able to answer any questions you might have about the course.
Fees
The fee is £2,750 + VAT, payable before commencement. This includes all course materials, MMU tuition and online support.
There is no student loan available for this programme but delegates who are self-funding can apply for career development loans for up to 80% of the fee. Further information is available on the UK Government website.
---