Sign up for the latest from Prolific North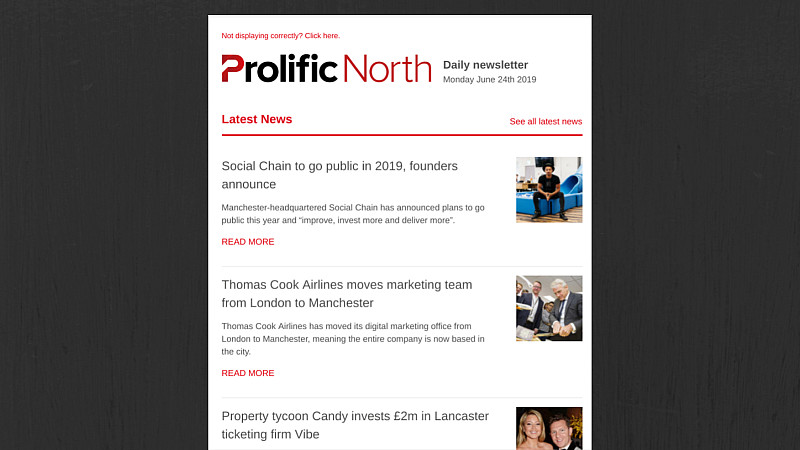 Want to stay on top of all the industry news published on Prolific North? Sign up for the daily newsletter.
Each morning, we send out a briefing full of everything you need to know about the North's vibrant high-growth sectors.
It includes the top stories from the marketing, tech and creative industries, a range of features recently posted on Prolific North, as well as job vacancies, profiles and upcoming events.
Every morning, the newsletter is read by over 25,000 professionals across the North.
Ensure you stay in the know by signing up to receive the newsletter for free below.