30 October 2018
The Prolific North Top 50 PR Agencies 2018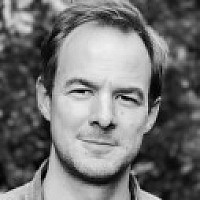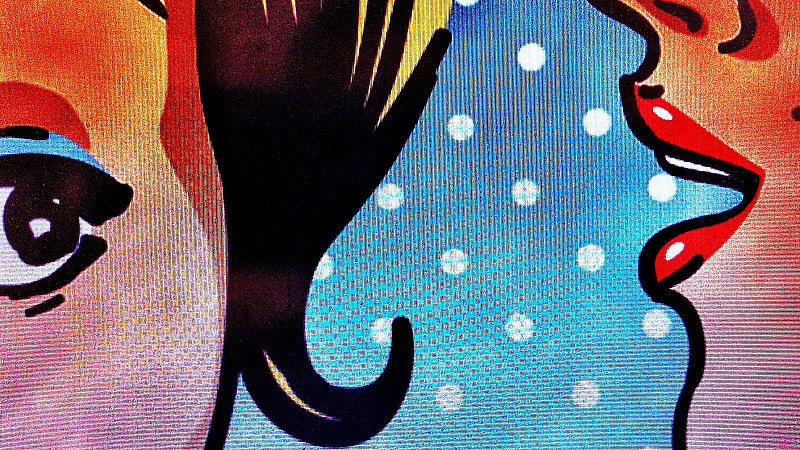 Welcome to the 2018 edition of the Prolific North Top 50 PR Agencies, the benchmark ranking of the North's leading PR agencies.
The 2018 list follows our other ground-breaking research features, which include the Top 50 Digital Agencies, the Top 50 Integrated Agencies and the Top In-house Communicators.
As with the majority of our research-based initiatives, we are very pleased that the leading independent research company, Mustard, has once again rigorously managed the process on behalf of Prolific North.
The top 50 was first revealed at a special event hosted by Prolific North last night, and sponsored by Good Relations and the PRCA.
The ranking is anchored on financial information taken from Companies House, as well as financial reporting company fame BVD, and also draws upon data submitted and verified by the agencies themselves including additional financials, headcount, client information and – where appropriate - confidential private background information.
We started with an initial longlist of over 200 PR agencies to be based in or have offices in the North, and we then drilled down in more depth on the accounts of around 120 agencies.
These were ultimately whittled down to the 50 in the ranking below.
Citypress on top once more
For the fourth year running, Manchester-headquartered Citypress takes the top spot, with Weber Shandwick moving up a place to second.
Tangerine ensured that Mancunian agencies filled the top three spots with Leeds agency Finn Communications holding on to fourth place and Altrincham's Barret Dixon Bell fifth.
Beyond the top five, there were a number of significant risers. Manchester's Carousel jumped seven places into the top 10 at ninth, while Leeds-based Hatch rose eight places to 10th.
Special mentions should also go to Social Communications (up 14 places to 11th), Cleveland's DTW (up 21 places to 15th), Leeds' Prohibition (up 20 places to 17th), Roland Dransfield (up 14 to 19th) and Umpf (up 14 places to 24th). 
We did not give agencies the option of being included or not. This does mean however that sometimes larger, or indeed, smaller agencies, can have unusual years which can inflate or hurt their performance in a given year.
And once again, integrated or digital agencies with significant PR operations such as Amaze and McCann's have not been included because this ranking is dictated by the agencies' prime offering: PR and comms.
Finally, many thanks to all the agencies who have so helpfully supplied us with information and data, as well as responding to our questions where required.
The Prolific North Top 50 PR Agencies 2018
in association with Good Relations
| | | | | | |
| --- | --- | --- | --- | --- | --- |
| Rank | Company | Location | Ownership | Staff | Clients |
| 1 (1) | Citypress | Manchester | Private | 80 | Aldi, British Gas, Coca-Cola European Partners, Lloyds Banking Group, Brother UK |
| 2 (3) | Weber Shandwick | Manchester | Interpublic Group | 36 | Iceland, Avis Budget Group, Hitachi Capital UK, Port Aventura, Virgin Atlantic |
| 3 (2) | Tangerine | Manchester | Private | 55 | Jewson, Garmin, Iceland, Pizza Hut |
| 4 (4) | Finn Communications | Leeds | Private | 36 | Froneri, ghd, IPN, Taylors of Harrogate, Calbee |
| 5 (5) | Barrett Dixon Bell | Altrincham | Private | 30 | TNA, DSM, MacDermid, Johnson Controls, Tata Steel |
| 6 (6) | Brazen | Manchester | Private | 27 | Wilko, Magnet Kitchens, Dr Oetker, UCC Coffee |
| 7 (7) | Havas | Manchester | Havas Group | 25 | Asda, Kellogg's, Pets at Home, Greggs, TransPennine Express |
| 8 (9) | Influential | Liverpool / Manchester | Private | 27 | Bruntwood, Grant Thornton, Camelot UK Lotteries, Grosvenor Liverpool (Liverpool One) |
| 9 (16) | Carousel | Manchester | Private | 25 | MGA Entertainment, Selfridges, Broadwick Live, MODA, Savills |
| 10 (18) | Hatch Communications | Leeds | Private | 21 | Diageo, Boost Energy Drinks, Checkatrade, Thomas Cook Sport, Spectrum Brands |
| 11 (25) | Social Communications | Manchester / Leeds | Private | 24 | National College of High Speed Rail, United Living, One Manchester, Bradford City Council |
| 12 (10) | Forepoint | Preston | Private | 20 | Moto, Hewlett Packard, Sellafield, Tata |
| 13 (15) | Democracy | Manchester | Private | 24 | Dulux - trade and retail, Carwow, Corgi Homeplan, Halewood Wines and Spirits |
| 14 (13) | PR Agency One | Manchester | Private | 22 | Decathlon, KPMG, Rada, One4all, Perkbox |
| 15 (36) | DTW | Cleveland | Private | 15 | The Law Society, Merseyflow, Sunderland City Council, Merseylink, Road Safety GB North East |
| 16 (19) | Scott Partnership | Cheshire | Private | 13 | Agilent Technologies, Crown BioScience, Sciformix, Allscripts Healthcare |
| 17 (37) | Prohibition PR | Leeds | Private | 13 | Interflora, Goldsmiths, Mappin & Webb, Watches of Switzerland, ENGIE UK |
| 18 (17) | Intelligent Conversation | Manchester | Private | 13 | United Utilities plc, Synectics plc, EMIS Group plc, Manchester Metropolitan University |
| 19 (33) | Roland Dransfield PR | Manchester | Private | 14 | North West Football Awards, Vincent Kompany's Tackle4MCR testimonial, St Michael's, Crowne Plaza |
| 20 (23) | MCG PR | Leeds | Private | 16 | Pink Lady and Tenderstem, Northern, Damart, Costcutter Supermarkets Group |
| 21 (14) | Lucre | Leeds | Private | 18 | Meadowhall, jet2.com, Holiday Extras |
| 22 (31) | Peppermint Soda | Cheshire | Private | 20 | Home Bargains, 1pm PLC, Bear Grylls Survival Academy, Health Shield |
| 23 (22) | SKV PR | Manchester | Private | 14 | Department for International Trade, Far East Consortium, Greater Manchester Business Growth Hub |
| 24 (38) | Umpf | Leeds | Private | 10 | ENGIE, Glen Dimplex Home Appliances, Harrison Spinks, Landsec, NHS |
| 25 (30) | Active Profile | Manchester / Liverpool | Private | 13 | Muse Developments, GVA North (Liverpool, Manchester & Leeds), Peak AI |
| 26 (24) | Smoking Gun | Manchester | Private | 18 | Childs Farm, Silentnight Group, Virgin Holidays, Nissan, Red Bull |
| 27 (29) | Fig Creative | Glossop | Private | 18 | Northwood Hygiene Products, Fastrak Group, University of Derby, Phonak |
| 28 (43) | Ramarketing & PR | Newcastle / Manchester | Private | 10 | Recipharm, Tracelink, Sterling Pharma, RAPS, Cambrex |
| 29 (26) | Pelican Communications | Oldham | Private | 14 | British Frozen Food Federation, Fowler Welch, British Aerosol Manufacturer's Association |
| 30 (32) | Mason Williams | Manchester | Private | 15 | Accor, TOMY, Fruit Heroes, Holland's, Athenaeum |
| 31 (-) | Sky Parlour | Manchester | Private | 14 | Ingenico ePayments, Pitney Bowes, IMRG, Intrapay |
| 32 (34) | Context Public Relations | Cheshire | Private | 10 | Keysight Technologies, Check Point Software Technologies, Yubico, Algosec |
| 33 (-) | Truth Creative | Manchester | Private | 10 | Wates Group, Crawford Healthcare, Countryside, FI Real Estate Management |
| 34 (12) | Corporate Culture | Liverpool | Private | 24 | Co-operative Group, WRAP, Unilever, Anglian Water |
| 35 (21) | Harris Associates | Leeds | Private | 12 | CDUK, Crown Paints, Cre8 Joinery Solutions |
| 36 (35) | Acceleris | Harrogate | Acceleris acquired Limelight PR in January 2018 | 12 | Ernst & Young (EY), Utilita Energy, Nexus Vehicle Rental, Nautilus International |
| 37 (53) | Aberfield Communications | Leeds | Private | 9 | First Direct, Malmaison/Hotel du Vin, Deloitte, CPP, NG Bailey |
| 38 (20) | RMS | Altrincham | Private | 20 | Swizzels, Character World, Myerson Solicitors, Barbican Group |
| 39 (28) | iseepr | Otley | Private | 15 | EMVCo, SIMalliance, GlobalPlatform, FIME, Rambus Payments |
| 40 (44) | Manc Frank | Manchester | Group - Enero Group | 7 | Anki, Pax, Media 10, Eviivo, Fiddes Payne |
| 41 (11) | Kenyons | Liverpool | Private | 24 | Aintree, IBF, LIPA, MerseyTravel |
| 42 (48) | The Partners Group | York | Private | 8 | Dynamic Networks, Caddick Construction, Saint-Gobain Glass, York Dungeon |
| 43 (54) | Brand8 | Leeds | Private | 8 | Avant Homes, Gordons, Paragon, Sewtec, TOMRA |
| 44 (60) | Fourth Day | Manchester | Fourth Day Group | 8 | Autocab, Carrington, APS Group, Probrand |
| 45 (50) | Allott & Associates | Knaresborough | Private | 10 | OxAir, Pickersgill-Kaye, Restore PLC, Force24 |
| 46 (45) | MTJ Associates | Preston | Private | 8 | Rustlers, AG Barr, Encona, Grace Foods, Quorn |
| 47 (59) | Polaris Media | Liverpool / Manchester | - | 11 | Cammell Laird, CBI, ACL, Intermarine Group |
| 48 (63) | Skout | Macclesfield | Private | 8 | Miele, Birmingham City University, Gazprom Energy |
| 49 (49) | JAMpr | Manchester | Private | 8 | Argos for Business, Due Course, C.K |
| 50 (41) | The Write Angle | Chorley | Private | 11 | PfP Energy, Morson, Sika, Equator Design, LGBT Foundation |
2017 ranking in brackets