24 November 2021
North West tech firm secures £15m investment from BGF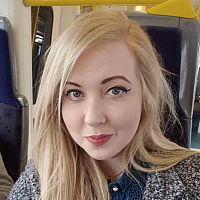 Preston-headquartered tech firm Celerity has announced it has secured £15m in investment from growth capital investor BGF.
Celerity, founded in 2002, is a hybrid cloud and IT managed services provider with services including cyber security, data recovery and data visualisation, and plans to use the new funding to continue scaling the business.
As part of the deal, Phil Male from BGF will join the board as non-executive chair offering experience from the technology sector. Following an introduction by BGF's Talent Network in 2016, he has also previously acted as non-executive chair on other BGF portfolio companies, including Virtual1, ROI, and Miss Group.
Investors in BGF's North West team Harry Jones and Spencer Woods led the deal, with Harry Jones also joining the Celerity board.
Celerity CEO and founder Chris Roche (pictured) said: "Having developed our mission critical solutions, and with a strong senior team in place, we felt now was the perfect time to accelerate our growth. As such, we wanted to engage with a like-minded investor with the experience and expertise of scaling other high-growth technology businesses. BGF has extensive experience in this sector, and we're delighted to be partnering with the team to supercharge our growth."
Harry Jones added: "Celerity's impressive growth has accelerated rapidly through major contract wins, with managed service revenues more than quadrupling in the last 12 months.
"The management team's track record of delivering growth, and the vast potential that exists within this market, made the company an extremely attractive investment proposition."