21 October 2021
Sunderland deal to become UK's "most advanced smart city"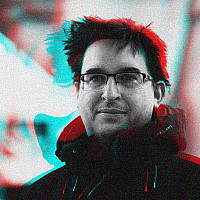 A new 5G network is to be built in Sunderland to promote the adoption of "transformative digital services" across the region, creating more than 100 jobs.
The city council has signed a 20 year partnership with BAI Communications to design, build and operate a next generation digital infrastructure, including a private 5G small cell network.
The 5G operation should be established by next summer, with the city hoping it will provide a platform for business growth and innovation.
"This is an incredibly significant milestone in the development and future of Sunderland Our Smart City," said Patrick Melia, Chief Executive, Sunderland City Council.
"We are very much looking forward to our 20-year strategic partnership with BAI, as its team helps us realise our ambitions and make our goals a reality. We are confident the benefits of this partnership will reach every resident, organisation and business within our city and indeed the wider area."
The council is targeting 3 main sectors:
Manufacturing and logistics - to increase supply chain agility through further development of self-driving vehicle trials, including the use of autonomous heavy goods vehicles for transfer of goods between the Nissan supply chain and the Sunderland Nissan car manufacturing plant.  
Education – to better support online and remote learning across Sunderland's schools.
Social care – to enable development and growth of assistive technologies for vulnerable people to scale significantly.
"Our long-term strategic partnership with Sunderland City Council will completely transform the city, accelerating Sunderland's ambitions to become one of the UK's most advanced smart cities, connecting people, communities and businesses," added Billy D'Arcy, CEO of BAI Communications UK.
"We will leverage the power of 5G and the Internet of Things to establish a network of connectivity which will enhance employment opportunities, business efficiency and growth, helping to secure its prosperous future. Our extensive credentials delivering large-scale connected infrastructure and networking solutions position us perfectly to capitalise on the fast-growing commercial appeal of 5G enterprise solutions and smart city applications."