25 October 2021
Manchester's Intelling acquired by London investment firm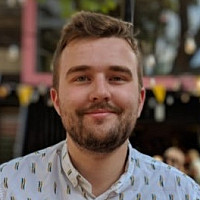 One of the country's largest tech business process outsourcing (BPO) and communications providers, Manchester-based Intelling, has been acquired by a London investment firm - its largest acquisition to-date.
RDCP Group, which controls $350 million of investments across multiple sectors, has taken a 67.4% percent stake in Manchester-based Intelling, amid NVM Private Equity's exit.
It has aspirations to grow Intelling's turnover by more than 50% to £65 million in the next three years.
NVM backed Intelling in 2017, and the BPO company now has a turnover of £40 million, employing more than 1,000 across sites in the UK and worldwide. Clients it supports include TalkTalk, Vodafone and Serco.
CEO and Founder Phil Morgan retains a 20.4% stake in the business. The management team including Morgan, plus Craig Winnard, Steve Taylor, Glenn Seddington and Kerry Anderson, will work closely with RDCP's founders on the future growth strategy.
Phil Morgan of Intelling said: "We are pleased to embark on the first step of our strategic partnership with RDCP, which will support Intelling's ambition to increase our client base and improve the accessibility of our services by providing innovative, affordable and technically advanced BPO services to businesses across the UK and extend our international presence even further."
Sameer Rizvi, Founder & CEO of RDCP Group, added: "Six months in the making, this is our largest acquisition to-date and a major milestone for RDCP Group.
"Iryna [Dubylovska] and I look forward to working closely with Phil, Craig, Steve and Glenn on executing their business plan of making Intelling a £65 million turnover and £11m EBITDA business by 2024."