23 June 2021
Liverpool-born Silicon Valley CEO awards scholarships at former school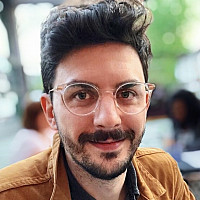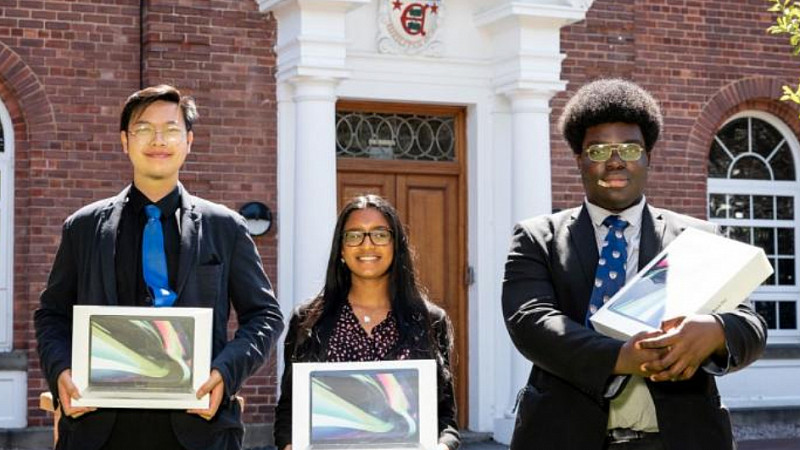 L-R: Yubin, Christy and Tobi with their Macbook prizes
Chris Lamontagne CEO of Silicon Valley creator commerce company, Spring (formerly Teespring), has appeared virtually at his former Liverpool school to announce three winners of the Spark Scholarship. 
The tech scholarship has been developed to create new opportunities for Sixth Form students at the St Edwards College in West Derby. 
In 2019, Lamontagne launched the Spark Scholarship as a first-of-its-kind tech scholarship, developed specifically to create new opportunities for pupils at St. Edward's College. 
Due to COVID restrictions, Lamontagne launched the Scholarship vir tually this year to Year 12 and 13 students, with the opportunity for three students to be mentored by Chris in both business and networking skills. 
Participating students were to submit a tech-based business proposal to be in with a chance of securing mentorship and the chance to win a Macbook, donated by Lamontagne.
On the Spark Scholarship, he said: "I'm hugely grateful for the education I received at St Edwards and I feel a due diligence to create pathways for today's students, helping them achieve their goals. 
"Every year I'm blown away by their impactful entrepreneurial ideas and I'm looking forward to developing each one with them."
The winners included student Christy, who put forward a proposal for Well Bee-ing, an app designed to create a better link between telehealth companies and users in one app. 
Student Yubin's idea, Snapdoc, is an app for devices that saves work to online folders, reducing time and money to edit, create, and share documents which would be beneficial for both students and businesses. 
Final winner Tobi put forward 'the social media you can drink', a free water service paid entirely by advertisers in much the same way social media companies are run.