19 November 2020
Immotion Group seeks to raise £1million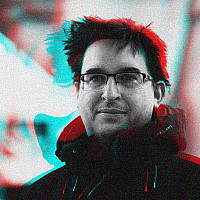 Immersive entertainment group, Immotion, has announced plans to raise £1m through a share placing.
Based in Salford Quays, the company said it was issuing 25m ordinary shares at a price of 4p per share. This would represent approximately 6.2% of the company, based on last night's closing price.
The firm said that its executive directors, their families and certain managers had already indicted an interest to invest around £500k through the placing.
It said that the cash would be used to strengthen its balance sheet and provide funds to accelerate the growth of its Let's Explore product.
Let's Explore Oceans, is its in-home product and was soft launched in the UK in October. It said that early trading had been "extremely encouraging."
The company added in the Trading Update that its public sites continued to be impacted by Covid-19, but that it expected that all its operations would resume within the coming weeks.
"We are thrilled at the response to the 'Let's Explore Oceans' product. Initial sales have been extremely encouraging and have given us the confidence to not only accelerate the roll-out of Let's Explore Oceans but to also commit to launching additional genres, being Dinosaurs and Space," explained Martin Higginson, Group CEO - Immotion.
"Trading in our 'Location Based Entertainment' sites is encouraging given the circumstances, although the current UK lockdown has obviously impacted our UK revenues. That said, the majority of our LBE revenues are generated outside the UK."
"Raising additional funds to support the accelerated expansion of the 'Let's Explore' range is in my view the right thing to do.  Furthermore, the fact that this funding has in the main been provided by the Directors and their families shows their commitment and faith in the Group's prospects."